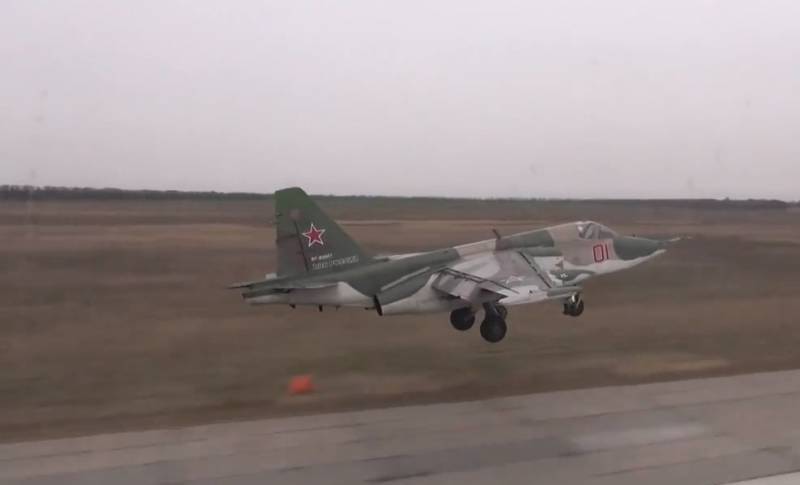 After the aggravation of the situation in northwestern Syria, the acute dissatisfaction of Ankara with the successful offensive of Damascus and the emergence of information about the spread of MANPADS among jihadists, a change in tactics was noted
aviation
VCS.
Recently, strikes by Russian bombers have been recorded from a height that impedes the effective use of man-portable air defense systems. So, there is evidence that when trying to destroy the Su-24, he was 5 km from the surface of the earth.
However, now there is evidence of the use of Su-25 attack aircraft. These vehicles are not able to adequately hit the ground forces of the enemy from a great height. In this regard, they enter the battle formations of the enemy from low altitude. The specifics of the use of attack aircraft exposes them to increased danger, especially in conditions of widespread use of aviation weapons among militants.
As can be assumed, the decision to attract the Su-25 to strike at Nairab was caused by the transfer of Turkey to the conflict zone of anti-aircraft systems with an increased (in comparison with MANPADS) range. With their appearance, a potential threat loomed over all types of combat aircraft. Under these conditions, the stormtroopers may not have made sense to "sit out" at the base and they were returned to business.