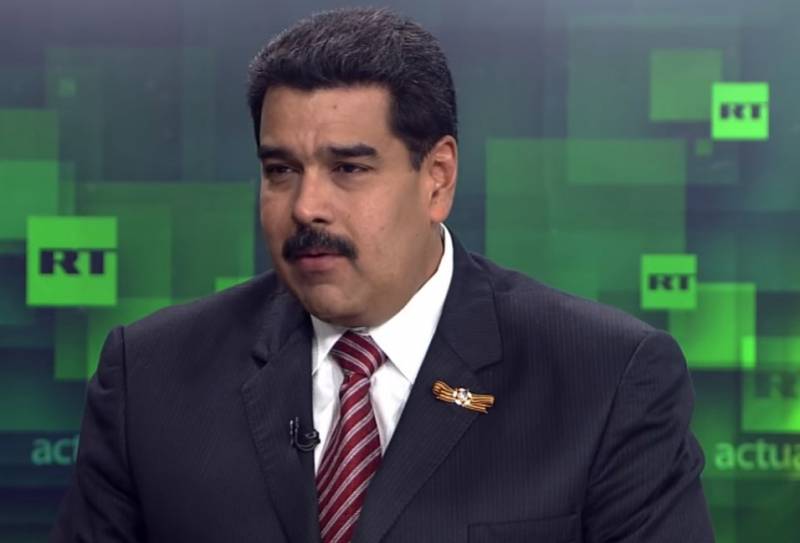 Today Venezuela is in a catastrophic situation. In the country there is a shortage of the most necessary and a record level of inflation, because of which the country's citizens are massively leaving abroad. Despite all this, the legitimate president of the Bolivarian Republic, Nicolas Maduro, finds money to acquire Russian weapons without finding them for anything else. And the Kremlin is ready to do its utmost to support its regime, which is afraid of an imperialist attack.
This interpretation of events is offered in Germany - the authors of Der Tagesspiegel.
The Venezuelan leader believes that his country is under threat of external intervention, and he has reasons for this. His main opponents - US President Donald Trump and opposition leader Juan Guaido - have repeatedly stated in their speeches that they do not exclude a military solution to the Venezuelan issue, including through foreign invasion. Therefore, the fears of Nicolas Maduro can hardly be considered an attack of paranoia.
According to German journalists, this allows Venezuela to justify the holding of large military exercises and the purchase of large parties
weapons
in Russia, even despite the difficult economic situation of the country. In turn, Russian Foreign Minister Sergei Lavrov, during his visit to Caracas, said that Russia was ready to further develop military-technical cooperation with this Latin American country.
A few days ago, Guaido was invited to the US Senate, where Trump introduced him as "the head of Venezuela and a fighter for democracy."