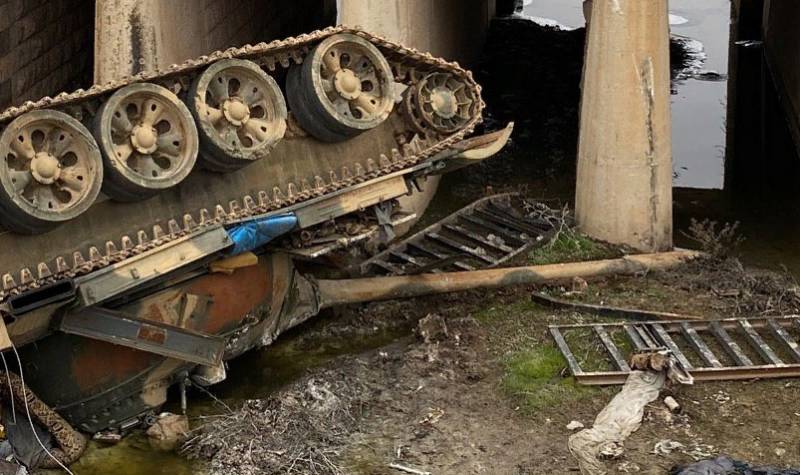 Syria receives reports of a non-combat incident with
a tank
Syrian government forces. Several photos have been published on the network where you can see the CAA tank lying under the bridge.
The captions to the photographs indicate that the tank, along with the crew, fell off a bridge in the countryside of Idlib province. The bridge is located on one of the sections of the M5 road, which this week came under the control of the Syrian government forces. Now for certain sections of the M5 there are heavy battles between the SAA and representatives of terrorist groups.
According to unconfirmed reports, the fall of the CAA tank from the bridge occurred due to a crew error. It can be seen that the tank rammed the fence and collapsed from a height of about 5 meters.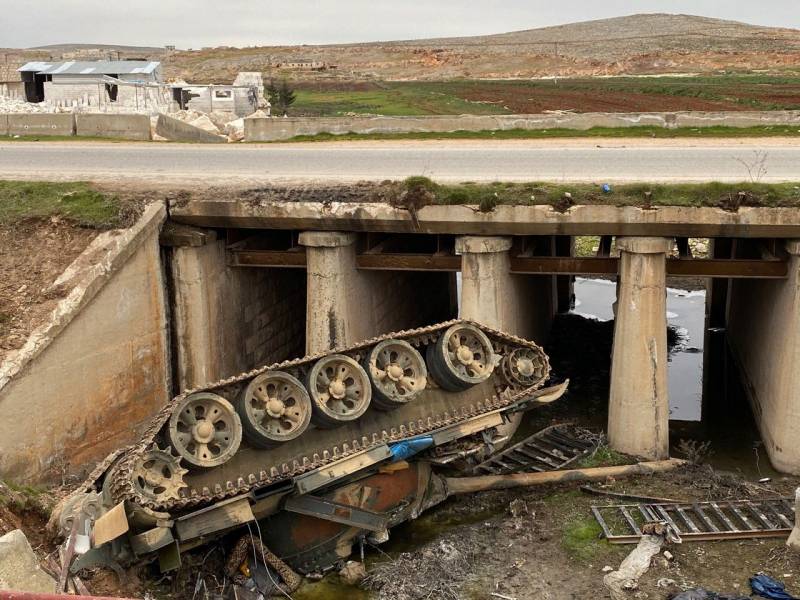 The accident with the CAA tank occurred in the area of ​​the village of Khan al-Sabil.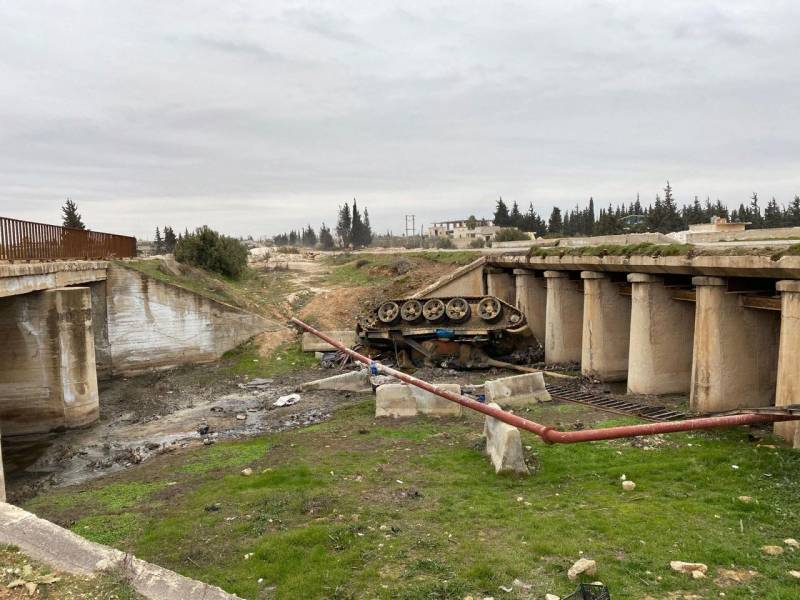 It is noteworthy that these photos have already managed to fly around the Turkish segment of social networks. Turkish users jerk about what happened, claiming that "Russian
weapon
doesn't help Assad's forces. "A few comments:
Assad loses tanks out of the blue. Non-combat loss
Who controlled this machine that managed to send the tank under the bridge?
At the moment, there is no information about the fate of the tankers. As there is no confirmation that the tank fell due to inept actions of the crew, and not with "outside help".