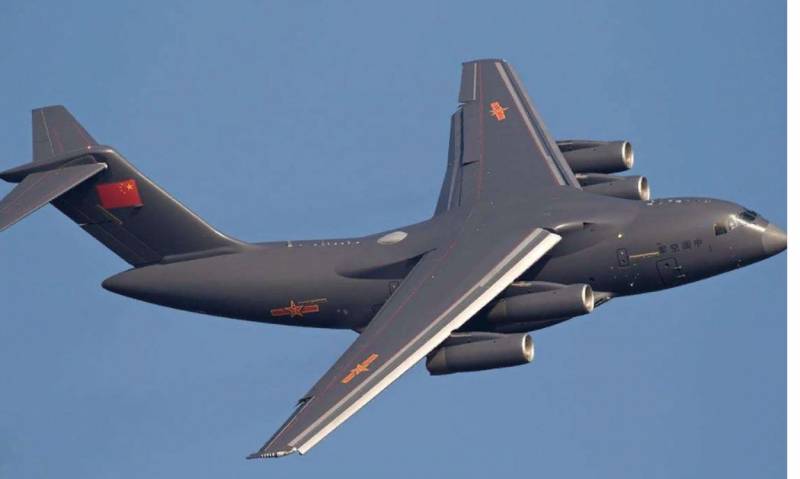 The Chinese media once again started talking about the supply of humanitarian aid in the form of medicines, medical masks, special anti-epidemic suits from Russia. The main question that the Chinese had in this connection was: why do Russians use military transport
Aviation
(IL-76) for the delivery of civilian cargo, for operations that are not related to hostilities, and the PLA air force does not dare to use their own aircraft of this kind?
And today, on the pages of the thematic section of Chinese Sohu, material has come out that will satisfy Chinese citizens who asked this question. The PLA Air Force command sent several Xian Y-20 military transport aircraft to Hubei Province, some of which are still in trial operation.
The material says that the Y-20 are used to transport the necessary medicines and equipment to the newly built hospitals to the province.
From the material:
The command took such a step in connection with the increased number of diagnoses confirmed in Wuhan. On February 12, the number of such amounted to 59 thousand.
It is stated that today, early in the morning, 11 military transporters Y-20 landed at Wuhan Airport.
From the article:
This is the first case of such a massive use of military transport aircraft Y-20 PLA ​​Air Force, and even in an operation that has nothing to do with combat training and exercises. The planes were sent from different air bases in the country: from Tianjin, Chengdu, Urumqi, Chongqing and others. Some planes delivered medical teams to Wuhan along with the necessary equipment. This is a very large-scale non-military operation.