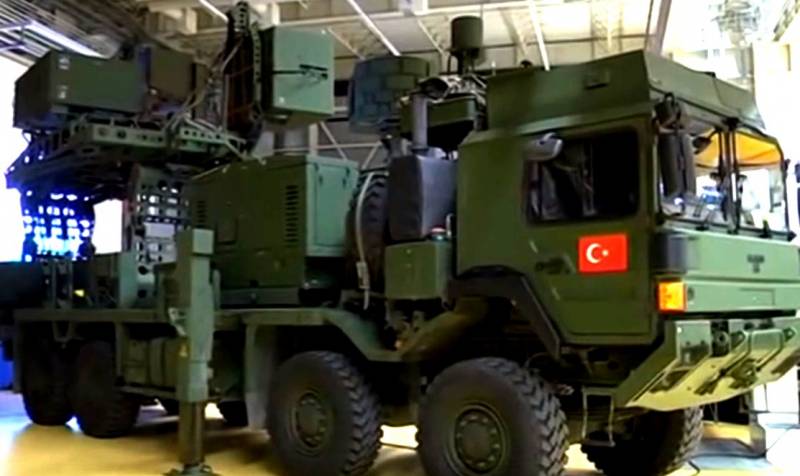 There is information about the transfer to Syria of the Aselsan Koral electronic warfare system ("Coral"). A photo of a truck with electronic warfare was published in one of the Twitter communities.
The intensification of hostilities in Idlib, into which the Turkish army had already entered, demanded more decisive action from Ankara. Armored vehicles and personnel of the Turkish Ground Forces and Special Forces continue to be transferred to Syria, but
aviation
operation support. Accordingly, a need arose for electronic warfare systems.
Now the support of Turkish troops is complicated by the fact that Russia does not open Syrian airspace. Therefore, Turkey is considering two possible scenarios. The first scenario - Ankara will still be able to convince Moscow not to impede the actions of Turkish aviation in Syrian airspace.
The second scenario - in case of refusal to open airspace, Turkey can also operate from its own territory, firing rockets at the SAA in Idlib and launching air strikes. At the same time, Turkish aviation and artillery will be invulnerable to the enemy, since no one will dare to retaliate against Turkish territory. Electronic warfare complexes have a very important role to play in the second case. Previously, there was information that a Turkish F-17C from a Turkish airspace could strike a Syrian Mi-16.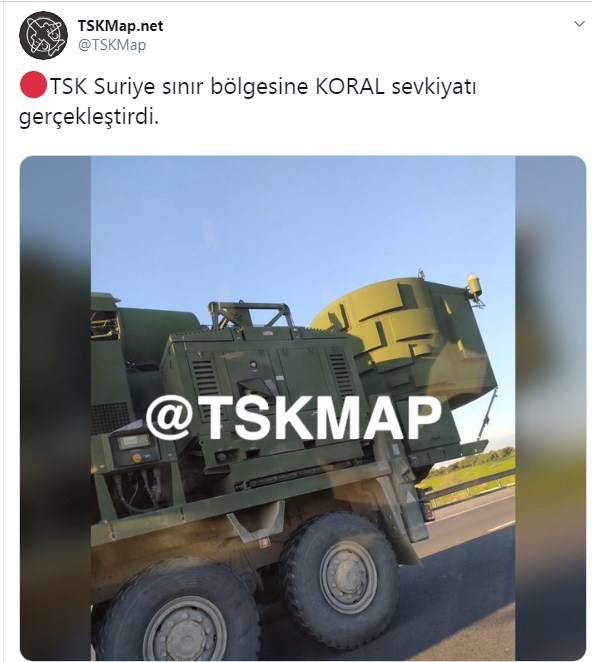 The KORAL in question is a ground-based electronic warfare system designed to suppress enemy radars. This is a relatively new Turkish technology developed and developed by Aselsan. It is able to find, intercept, analyze, determine the direction of several conventional and complex types of radar signals, as well as to deceive and neutralize enemy radars. KORAL suppresses locators and on-board electronic systems of aircraft, helicopters, missiles, closes Turkish military objects with an umbrella from enemy radar systems.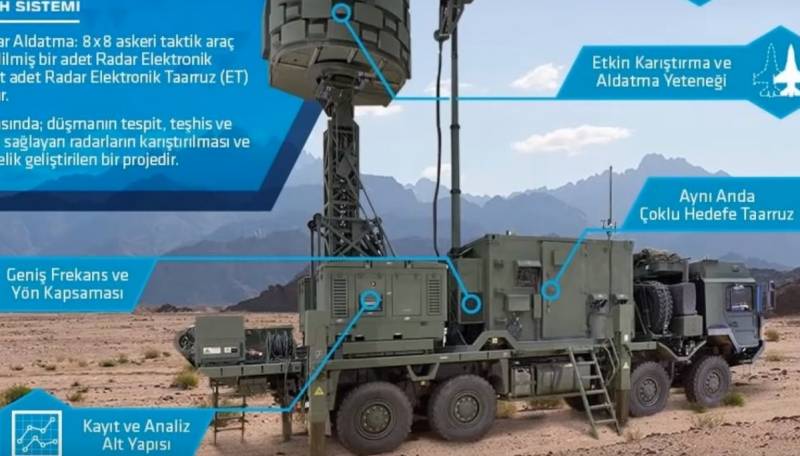 One operational unit consists of four ED electronic support systems and one ET electronic attack system. Each of the systems is installed on a truck. KORAL systems can span up to 200 km in depth. To cover the province of Idlib, this may be sufficient.
Currently, the Turkish Air Force has 5 KORAL electronic warfare systems. In 2016, they were all deployed on the Turkish-Syrian border, and then played a key role in Operation Source of Peace. Then KORAL were able to interfere with enemy communication systems. Therefore, taking into account the territorial proximity of the basing places, the statement that Turkey really has relocated one or several KORAL complexes to Syria does not look incredible.
KORAL is not a magic wand, but it has very important abilities. For example, in emergency situations, it can provide less vulnerability to Turkish military aircraft in Syrian airspace,
- writes Turkish military expert Turan Oguz.
At the same time, the Turkish analyst emphasizes that since electronic warfare systems are used by almost all parties involved in the Syrian war, events can get out of control due to the banal confusion in Syrian airspace. Moreover, the most important opponents of KORAL will be Russian air defense systems, which are in the arsenal of the Syrian government troops, as well as deployed by the Russian group in Syria.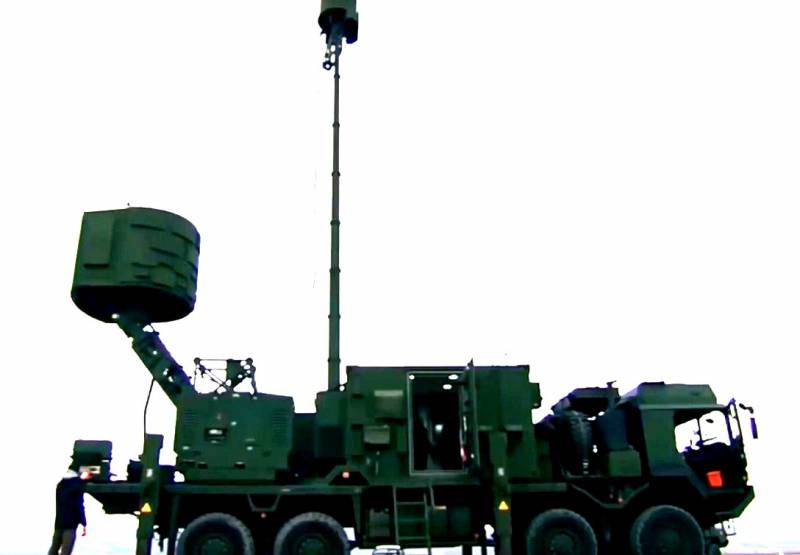 Ordinary Turkish netizens, meanwhile, are concerned about the security issues of the EW complex. So, someone Fatih is wondering if the threat of an attack on the Turkish electronic warfare complex will become an enemy's anti-tank weapons.
Nevertheless, Turkey has a very serious advantage - its territorial proximity to the war zone. From the Turkish border to the outskirts of the center of the province of Idlib - just over 30 kilometers. This opens up great opportunities for strikes and aviation, and artillery. Turan Oguz recalls that even without entering Syrian airspace, the Turkish armed forces can use a number of missiles that can calmly hit targets in the vicinity of Idlib.