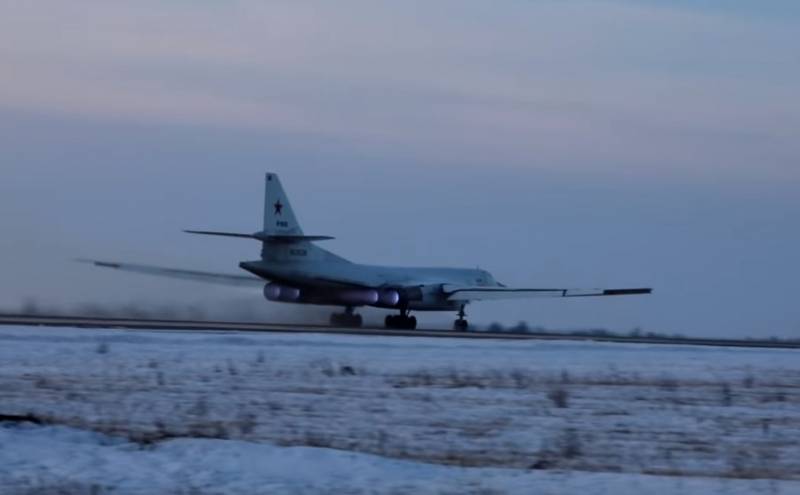 The country's military-industrial complex reports that the Tu-160 strategic bombers will receive new missile weapons.
According to the TASS information service, citing a source, the Tu-160 is armed with Dagger missiles, making this "bundle" a hypersonic missile system. Recall that at the moment only MiG-31s ​​are equipped with such missiles in the Russian Aerospace Forces, however, earlier plans for arming the Daggers and Tu-160 were mentioned.
While there is no information about whether the Tu-160 planes are going to turn into hypersonic systems, or are we talking about the upgraded Tu-160M. Recall that the Tu-160M ​​will begin to enter the VKS from 2021. At the moment, this strategic missile carrier is testing, having gone through several modernization stages.
At the moment, the Tu-160 "White Swan" is the fastest bomber in service. Equipping it with dagger missiles will significantly increase the aircraft's potential from the strategic fleet
aviation
VKS of the Russian Federation.
Recall that at the moment, no country in the world, except Russia, is armed with hypersonic weapons. Russian "Daggers", capable of overcoming speed indicators of 6 M, are already on alert.