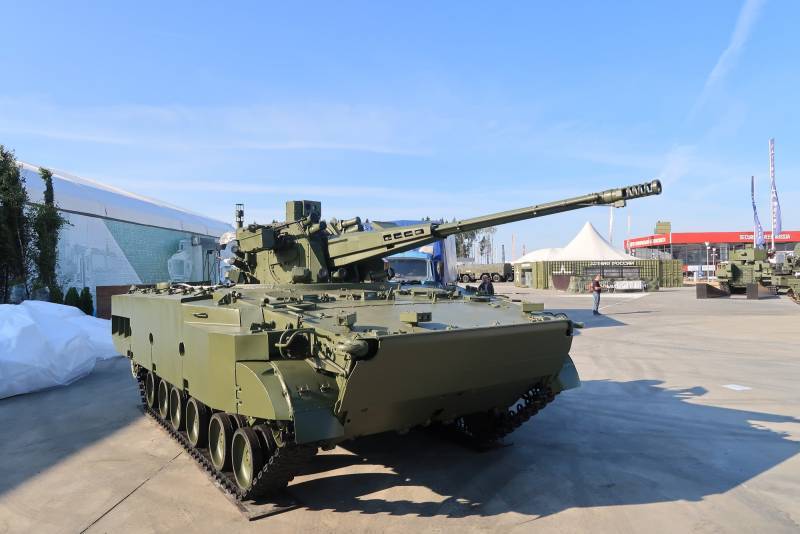 Serial deliveries of the new Derivation-Air Defense anti-aircraft artillery complex to the Russian army will make it possible to abandon anti-aircraft installations of this class developed even in the Soviet Union. This is reported by "interfax" with reference to an informed source.
According to the publication, a new anti-aircraft complex "Derivation-Air Defense" is intended to replace the Shilka and Tunguska artillery anti-aircraft systems developed in the Soviet era. The new complex is capable of shooting down cruise missiles and drones.
This complex is capable of fighting cruise missiles and drones. A large batch will be purchased, which will replace the Tunguska and Shilka complexes in the troops
- said the source of the agency.
The Derivatsiya-PVO complex was first presented at the Army-2018 forum held in the Moscow region. The self-propelled anti-aircraft gun was built on the BMP-3 chassis, equipped with a module with an 57-mm automatic cannon.
The complex is designed to combat
aviation
and cruise missiles, airplanes, helicopters, drones, as well as with single shells of MLRS, it is also possible to use on ground and surface lightly armored targets. The complex includes a combat vehicle with a high ballistic gun, a maintenance vehicle, and a transport and loading vehicle.
According to open data, the range of destruction of the gun - 6 km, height of destruction, - up to 4,5 km, rate of fire - 120 shots / min. The maximum speed of the targeted objects is 500 m / s. The optoelectronic detection and aiming system of the combat vehicle allows to carry out panoramic observation of the terrain on 360º, as well as to conduct a sector review.