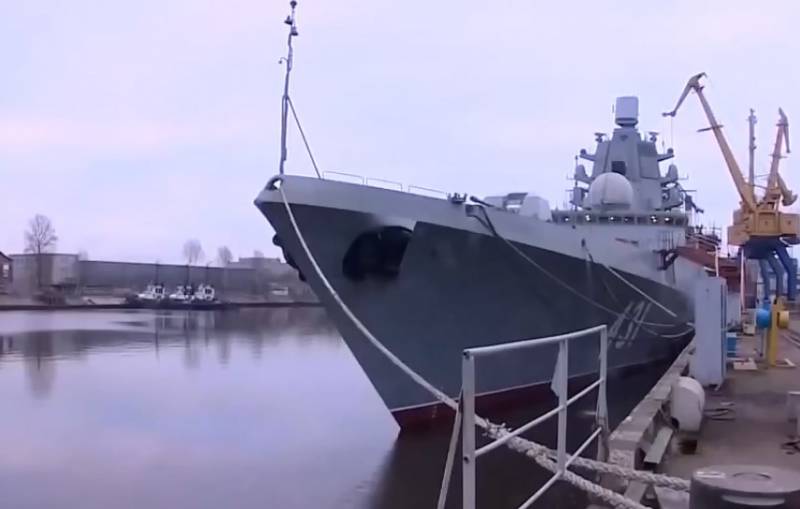 Project 22350 Admiral Kasatonov frigate fired in the Barents Sea using the Poliment-Redut anti-aircraft missile system. The complex successfully hit a missile launched by the small missile ship Dawn. Objective controls confirmed the hit.
This was reported by the press service of the North
fleet
Navy of the Russian Federation.
Having shot down the target, the crew continued to test the operation of the ship's air defense system. The operation of radio systems on flying An-26 and Su-24 aircraft belonging to the Air Force and Air Defense of the Northern Fleet was tested. Involved in the tests of the Poliment-Redut air defense missile system
aviation
flew, changing heights and distances.
Project 22350 ships that use stealth technology include Admiral Kasatonov. This is the second frigate of the project after Admiral Gorshkov, which was transferred to the fleet the year before last.
"Admiral of the Navy Kasatonov" began to be tested since last fall. The tests are carried out in stages, and the first stage took place in the White Sea. Shortly before the verification of the air defense systems, the missile system of the new frigate was tested.
The Polyment-Redoubt system passed state tests a year ago.