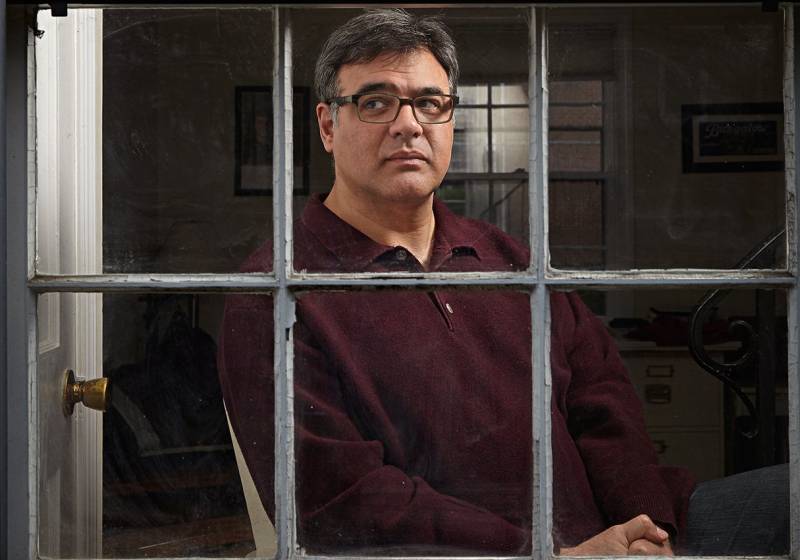 John Chiriaku Photo by Jeff Elkins
Wisbleblover. This word can be translated into Russian as "whistleblower." U.S. law defines a visblover as a person who discloses classified information or activities in a government, private, or public organization that is considered illegal, unethical, or incorrect.
The American tradition of visloblovers began as early as Thomas Jefferson. Among the famous Visloblovers: Daniel Ellsberg, who made the Pentagon Papers public - a secret account of the failed Vietnam war; Edward Snowden, who exposed total surveillance in America; Mordechai Vanunu who published data on Israeli nuclear
weapons
. There are also private sectors in the Visloblovers: Martin Tripp, who discovered abuses at the Tesla car company, Greg Smith, who exposed abuses at the Goldman Sachs international investment corporation and others. In 2012, I wrote about such people in the material
"Say no to the team in dark times"
These are different people with different motives.
Whistleblower motivation does not matter for the law, and in some countries the law protects such people
In December 2007, after his resignation, in the wake of protests against the Middle East war, Kyriakou gave an interview to Brian Ross on ABC News, where he criticized the torture inflicted by the American special services in the so-called global war on terror. He called the torture illegal and said that he had heard about the torture of Imam Abu Zubeida, captured by the CIA in Milan and transferred to Egypt. The imam was suspected of being an assistant to Osama bin Laden, but it turned out that he was not guilty of anything. In 2009, a report was published stating that the torture of Abu Zubeida did nothing.
Giving an interview on a hotly discussed topic, Kyriakou did not suspect that he would be the first CIA officer to confirm the fact of torture. In an interview, Kiriaku did not give out any secrets. He confirmed the well-known facts of torture at the time in the department where he had previously worked. Within 24 hours, the FBI opened a case against him. The investigation lasted 12 months. In December 2008, the federal prosecutor's office informed Kiriak in writing of her decision not to charge him.
John Kiriaku decided that he had nothing more to worry about and took his wife to the restaurant for joy. In America, Obama was believed to have won, as they believed then, and it seemed to many that a new era was beginning. Kiriaku found a good job in the private sector, wrote the book Stubborn Spy: My Secret Life in the CIA's War on Terror.
Kyriakou did not suspect that clouds were gathering over his head. Already in February, 4 weeks after the "peace candidate" Barack Obama took the oath, the FBI again secretly opened a case against him. For three years, the former agent was monitored by a special group of 16 people. All his correspondence was illustrated, the phones were tapped. Later in the hands of the defense was the correspondence of the then head of the CIA, John Brennan, whom Obama appointed as his counterterrorism assistant, and Attorney General Eric Holder (also an Obama appointee). Brennan wrote to Holder: "Accuse him of espionage." Holder answered, they say, my people do not believe that Kyriakou committed acts of espionage. Brennan replied: "Blame it all the same, let it defend itself."
In early 2012, Kyriakou was arrested. He was presented with five counts, three of them - espionage. Kyriakou was caught on a reservation. Familiar journalist Matthew Call, who allegedly wrote a book about the Abu Zubeida case, sent him a list of 12 names and asked which of them Kyriakou knew. John did not know anyone. Then Call sent another 12 names. Kiriaku answered, saying that I know none of these, and you seem to know the case better than me; in general, abductions are not my area.
Kiriaku worked as an analyst in the Iraq and Kuwait department of the CIA. He was there the "biographer" of Saddam Hussein. He later switched to operational work. He was engaged in collecting information, recruiting agents in Greece and Pakistan. Kiriaku was awarded the Prize for outstanding success in work 10 times, was awarded the medal "For the service of counter-terrorism", but he was not involved in the abductions.
And then Matthew Call innocently asked Kyriakou, they say, in your book on such a page a man is mentioned, it seems, his name is Dyus. What about him? And Kiriaku, who had lost his professional instinct for a second, answered, they say, yes, this is Dus Martinez, I don't know what happened to him; he probably has already retired and lives somewhere in the vicinity of Washington.
It turned out that Kyriakou had publicly confirmed the identity of the secret agent, and that was the only thing he could really be accused of. It turned out that Call did not write any book. He secretly worked for Guantanamo prisoners' lawyers. Lawyers petitioned to question Martinez. The judge found out that this name was kept secret and said "where it should be." The FBI tracked information from lawyers back to Matthew Call.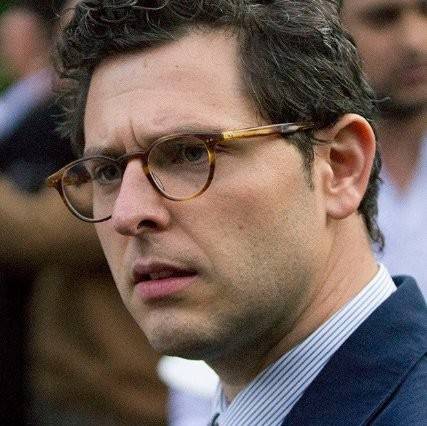 Matthew Call calls himself a national security correspondent.
Call is a very secretive person. He married a lot of money and does not need a salary. Now he is listed in Intersept, which calls itself an independent investigative journalism agency, but writes extremely little. At one time, Call was a freelancer and worked as a producer on ABC and NBC.
Kiriaku does not know whether Call "tapped" him, or testified against him during the preliminary hearings, or, less likely, the FBI hacked the journalist's email. Hacking the mail of a working journalist is fraught with great scandal even in the current paranoid times of espionage and the global war against terror.
Kyriakou was charged with spying for talking with American reporters. He was not the only one. For the first time since World War II, the administration of Obama's "constitutional professor" began to incriminate the "Act against espionage" for talking to reporters. Written liberal human rights defenders were afraid to criticize Obama so as not to be considered racists. The media very restrainedly commented on what was happening. Only now Bernie Sanders said that if he becomes president, he would prohibit such use of the "Espionage Act" as illegal. Investigators offered Kiriak a deal: plead guilty, serve 45 years. The investigator persuaded, they say, you can survive, and when you leave, you will catch your grandchildren. Kyriakou was in shock. He could not believe his ears.
He later recalled:
"I was not going to sit for forty-five minutes, because I did not commit anything criminal. And I refused to sign. "
After a couple of months, investigators offered to sign a confession in exchange for 10 years. Kiriaku told in an interview:
"Like, you will serve 8,5 and marry good behavior. That was Monday. On Wednesday, they came and offered for 8 years. I refused. On Friday, they have been offering for 5 years. "
When the files of Snowden appeared in 2013, Kiriaku wrote an open letter to him from prison, advising him not to have anything to do with the FBI. He knew what he was advising.
Kiriaku's lawyer told him that in his 53 years of practice in Washington, he had never seen prosecutors reduce their sentences. On the contrary, in transactions, the term is increased. If you didn't sign a confession in exchange for 5 years, they will offer 7 after a while, and if you don't sign it, the next sentence will be 10. The articles of the prosecution are such that if you disagree and go to court, then you will not see freedom at all. This is a punitive system, and judges take the side of the prosecutor's office, punish intractable defendants requiring a legal trial.
Extrajudicial transactions - the scourge of American justice. The vast majority of criminal cases in America (in New York State this is more than 90%) are decided not in court, but in the office of the investigator. Along with the commercialization of prisons, this is one of the main factors that in America today there are more prisoners than there were in the Stalinist Gulag. The defense advised Kyriakou not to sign anything.
The lawyer told him:
"They riveted a shitty affair. And they know that too. We will go to court. "
In October 2012, Kiriaku nevertheless signed a confession on a single point - the disclosure of the identity of a secret agent. He was sentenced to 30 months in prison, of which he served 23.
And here the most interesting part begins
stories
.
The material used was an interview with John Kiriaku in Tucker Carlson's Fox News program and in the Useful Idiots podcast from Rolling Stone magazine with Matt Tybby and Katie Halper.
To be continued ...