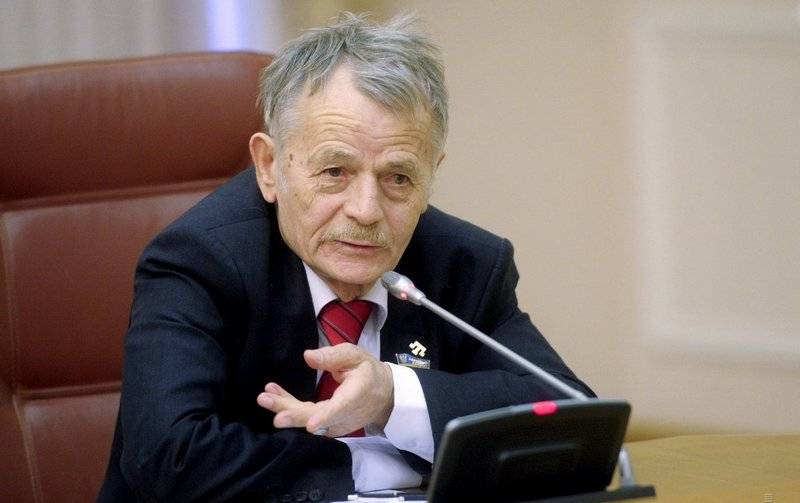 The "dignity march" scheduled for May 2 this year in Crimea should be attended by "those who have already lived," since the action is "fraught with serious risks for its participants." Such a proposal was made by the deputy of the Verkhovna Rada of Ukraine Mustafa Dzhemilev in an interview with the Ukrainian edition of the Apostrophe.
The risk will be quite large, so you should send forward not young, but those who have already lived
- he said.
At the same time, Dzhemilev noted that the action should be peaceful, and the participants in the "March of Dignity" should be without
weapons
. At the same time, all participants, he said, will go without passports, as they "go to the territory of Ukraine." However, Dzhemilev could not explain how he imagines it.
In addition, he added, in order to "confuse Russia and make the march more costly for the Russian side," the campaign is planned in three directions at once: through Kalanchak, Armyansk and Chongar. Of these, just before the march, one direction will be chosen.
As previously reported, the ex-deputy of the Rada and the head of the "Mejlis of the Crimean Tatar people" banned in Russia * Refat Chubarov announced plans to organize a "March to the Crimea" on May 2. Members of the Mejlis *, people's deputies of Ukraine and some "Western partners" should take part in this "campaign".
According to Chubarov, the march will be peaceful, but he did not rule out a forceful option of breaking through the border.