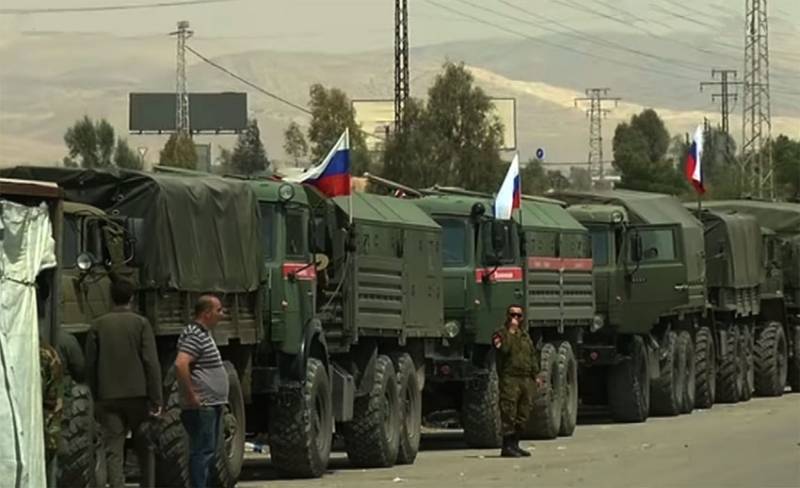 The Syrian army continues to successfully advance in Idlib province, most of which is under the occupation of militants of various groups. Forces of the 25th Division (formerly Tiger Force) defeat terrorists east and south of Maaret al-Nuuman. Syrian
aviation
continues to respond with blows to any attempts by militants to push back the SAA infantry in the direction of Djanjanaz.
At the moment, the front line is actually passing through the quarters of Maaret al-Nuuman, which makes the use of the CAA air force very difficult.
The tactics of CAA can be seen in the following vein: take full control of the aforementioned large city, and then organize a boiler for several thousand fighters - attacks from the flanks: from Maaret al-Nuuman in the east and from Barishi and Al-Birkakh from the west.
For obvious reasons, the defeat of the militants in Idlib is in the priority interests of official Damascus and Bashar al-Assad personally. In this regard, the question is interesting: what will be the next step of Russia if the SAA completely frees Idlib from militants, and what are the Russian strategic tasks in the UAR today?
When asked about the Russian strategy in Syria for "Military Review", Lieutenant General Alexander Mikhailov, a member of the Supreme Council of the OD "Strong Russia", and the head of the Central Executive Committee of the "Officers of Russia" answered:
The main task of Russia in Syria is, of course, the final destruction of terrorists. Under this task, we went there. Our second task is to restore peace and stability in Syria. The fact is that many interests have been intertwined around Syria. Our interests, of course, are also there. For example, these are Russian military bases located on the territory of the SAR, which have become a significant factor of influence not only in Syria itself, but throughout the Middle East.
In this regard, Russia's further steps in the SAR may be related to supporting the negotiations of official Damascus with the population of the northern regions of the country. First of all, we are talking about contacts with Kurdish forces - where, at the moment, daily patrols are carried out by the Russian military police, whose command officials also communicate with local elders.