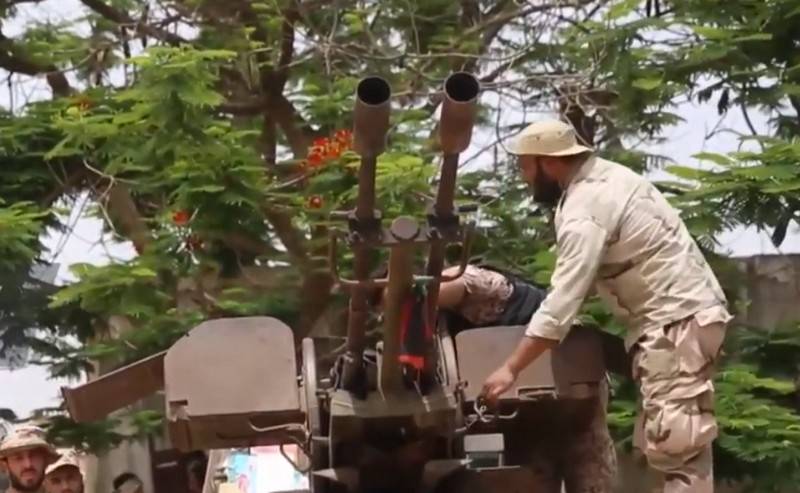 The Turkish Syrian armed opposition militants, thrown by Turkey to Libya to help the Government of National Accord, began to disperse, trying to move to Europe. This was reported by Al Hadath.
According to the channel, two groups of pro-Turkish militants from groups of the Syrian armed opposition have already left the locations of their units after being transferred to Libya. The first group of 17 people, getting rid of military uniforms and
weapons
, moved from Libya to Italy. Another group, the number of which is not given, left Libya and moved to Algeria with the aim of further penetration into Europe.
In total, according to the TV channel, Turkey at the beginning of this year transferred from Syria to Libya up to 2,4 thousand mercenaries from the armed Syrian opposition to support the PNS, led by Faiz Sarraj, who settled in Tripoli. All militants deployed in Libya have experience in fighting against Syrian government forces. About 1,7 thousand pro-Turkish militants are being trained in training camps in Turkey.
In the northern regions of Syria, controlled by Turkey and its allied armed groups, four centers have been set up to record recruits. In total, according to the sources of the channel, about 6 thousand mercenaries can be sent to Libya.
Earlier, Turkish President Recep Tayyip Erdogan said that Ankara will provide military assistance to the legitimate government of Libya by concluding an agreement with Faiz Sarraj, head of the PNS, sitting in Tripoli. To help the units fighting on the side of the PNS, Turkey has already sent military advisers to Libya, and also supplied military equipment. In early January, Ankara began the transfer of Turkish-controlled militants from Syria.