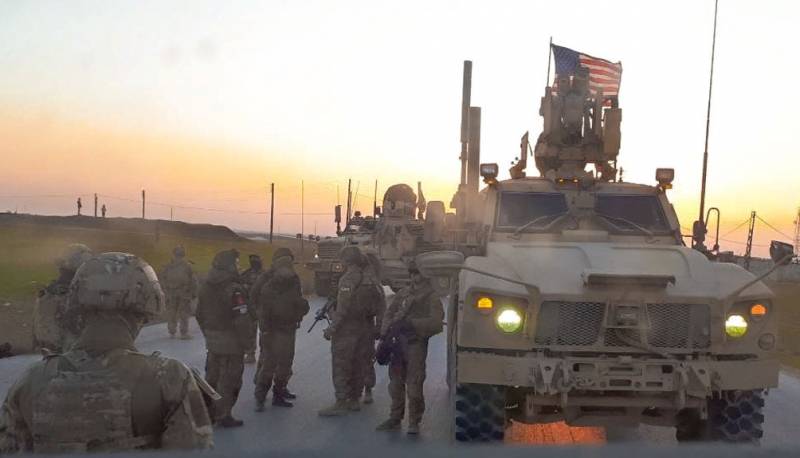 Photos appeared on the network that depict a meeting of US troops and the Russian military police in northern Syria. This is the very case that was described in a number of media as "an obstacle on the part of the Americans to patrol the Russian military police."
The photo shows that the conversation between Russians and Americans took place on one of the roads. According to recent reports, this is the area of ​​the highway in the area of ​​the Syrian city of Kobani, which is mainly inhabited by ethnic Kurds. At the end of last year, the US military contingent left its base in the area, effectively abandoning the facility and part of the property. Now, Americans periodically appear on the route along which patrols are conducted by the Russian and Turkish military.
This photo is commented by both Russian and American netizens. It is noted that Russian troops do not have
weapons
But the Americans with their automatic rifles do not part even in such a situation.
A few comments from users of social networks:
The military of the Russian Armed Forces - in earflaps and without guns, but the Americans - a complete set: rifles, helmets and even black glasses. The bazooka on his shoulder is still missing.
Judging by the photo, there are also Turkish soldiers. Apparently, this was a meeting of a joint Russian-Turkish patrol with the Americans. And the Americans tried to find out from the Turks: "Guys, who are you for?" But the Russians entered the conversation in hats: "Depart, they are with us."
And on the left in the frame are Kurdish teenagers who do not understand in any way who to throw stones at in such a situation.