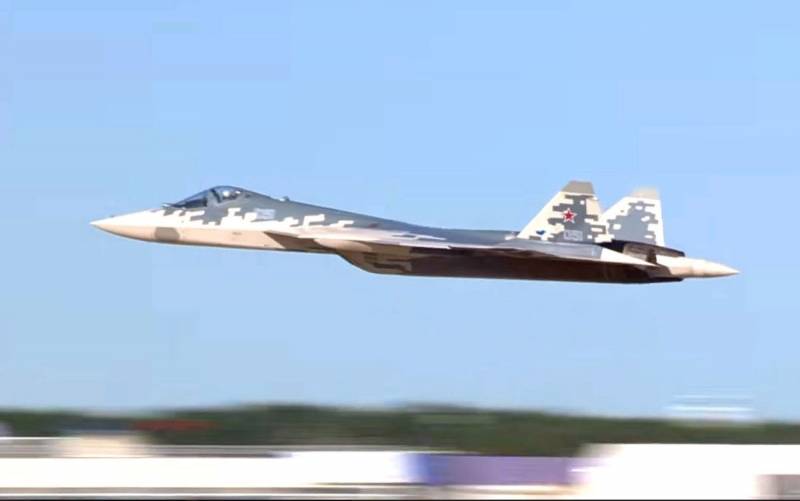 The Chinese media continue to discuss the situation that arose after the fall of the fifth-generation Russian fighter at the time of the acceptance tests. Recall that the pilot lost control of the Su-57, the fighter at an altitude of about 8 km went into a tailspin, the test pilot attempted to put the machine into a controlled state, but he did not succeed. As a result, the pilot ejected, the car crashed in the Komsomolsk-on-Amur region and, after a collision with the ground, it burned down almost completely.
In Chinese Sohu, they write about this:
Recently, according to media reports, Russia has been considering the possibility of selling the Su-57 to China. Russia needs a currency for further work on the project. This possibility was also considered in China - in the format of the purchase of a limited batch of several cars. But then China decided to focus on the modernization of its 5th generation fighter J-20. And after the fall of the Su-57 in the Khabarovsk Territory, the export route of the fighter to China is completely blocked.
At the same time, the military section of the Chinese resource notes that "Russia is not going to give up." In particular, it is said that the manufacturer is engaged in improving the engine - to obtain an effective power plant of the "second stage".
From material to Sohu:
Russia could not export the Su-57 itself, but its aircraft engine technologies used in its creation. It is beneficial for China.
The material recalls that at one time India stopped participating in the joint program for the development of the fifth generation fighter. The author asks whether Russia has drawn conclusions from this step of India or not.