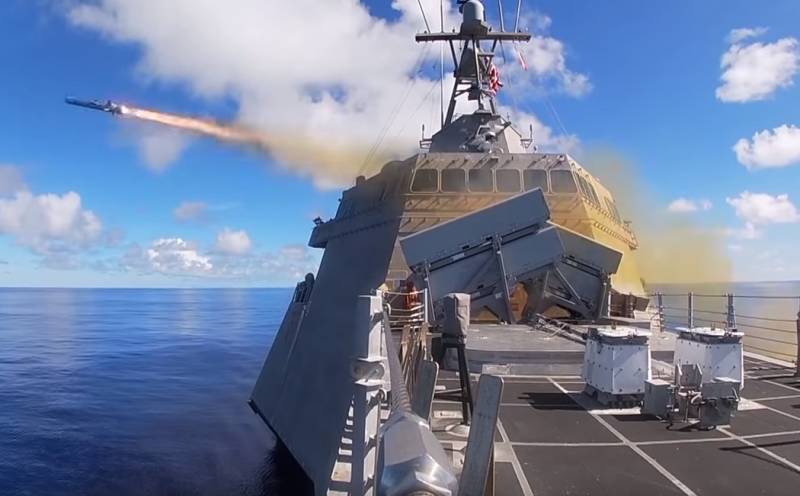 Late last week, General John Hayten, deputy chairman of the Joint Chiefs of Staff, expressed concern about the "speed" with which "potential opponents" Russia and China are trying to overtake the United States as the world's leading military power.
Against this background, General Dynamics revealed new details about the capabilities of weapons systems installed on board the littoral warships (LCS) of the United States Navy Independence class. In a recent press release quoted by Defense Blog, company employee Stan Cordan boasted the high potential of an NSM-branded sea-based strike missile.
According to him, at the Griffin exercises held last October near Guam, the littoral ship USS Gabrielle Giffords showed what outstanding results "a small team of very talented people can achieve in a very short time".
Commenting on the successful test launch of the rocket from the USS Gabrielle Giffords in October, US Navy Commander Rear Admiral Joey Tinch was proud that the Independence LCS with new weapons "gives potential opponents one more reason to stay awake at night":
Let the adversary not sleep at night.
NSM, developed by the Norwegian company Kongsberg Defense & Aerospace, is a long-range anti-ship missile capable of hitting targets from 185 to 555 km. It is currently installed on board the LCS type Freedom and Independence of the U.S. Navy. The production of rockets for US needs is entrusted to Raytheon.