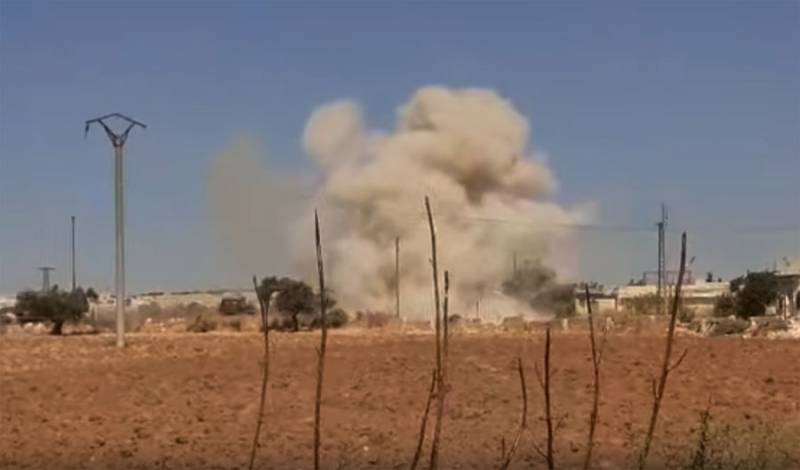 Syrian Arab Republic reports that
aviation
SAR delivered a powerful airstrike on militant positions in Idlib province. The positions of militants in the eastern part of the province were bombarded.
The most intense airstrikes were inflicted on positions and infrastructure of the Khayyat Tahrir al-Sham terrorist group (the former Jebhat al-Nusra was banned in the Russian Federation). These are the environs of the city of Maaret al-Nuuman and the adjacent territories to the M5 highway. This highway connects Aleppo and Hama, passing through the territory of Idlib province.
According to recent reports, Syrian Air Force planes took off from the Abu Duhur air base, which is located east of the territories currently controlled by the militants. Militants suffered significant damage. The number of liquidated terrorists has not yet been reported.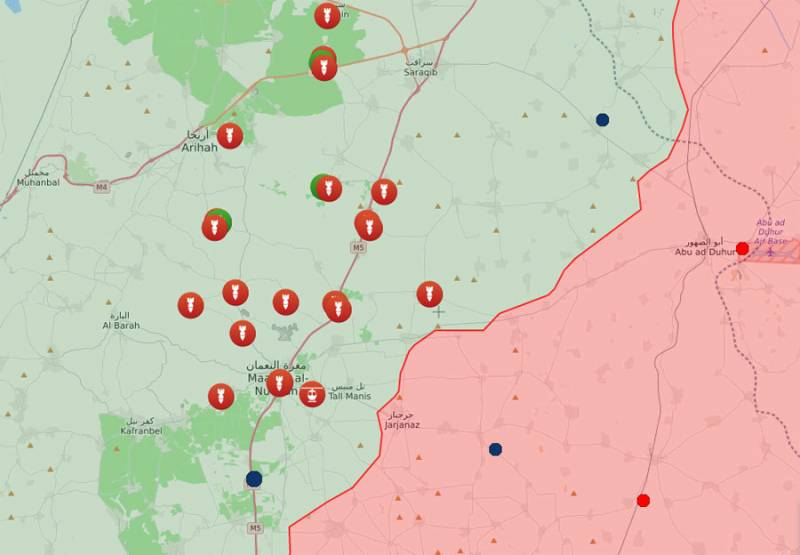 At the same time, it became known that the air strikes were carried out after the jihadists of this group tried to attack the positions of the Syrian government army. The reports state that the militants used barreled artillery and mortars, firing from the eastern outskirts of Maaret al-Nuuman towards the settlement of Dzhanjanaz, which is controlled by the SAA.
This exacerbation is particularly noteworthy due to the fact that only a few hours remain before the entry into force of the next ceasefire. The regime will take effect on January 12. According to some reports, Turkey insisted on the introduction of such a regime in Idlib, the observation posts of the armed forces of which are located in the territory of this Syrian province. The militants probably tried to take advantage of these agreements and, several hours before their entry into force, decided to attack the positions of the SAA and advance as deep as possible. But the SAR Air Force thwarted the advance of terrorists eastward.
The other day, Vladimir Putin held his meeting with a Turkish colleague in Istanbul. Before that, the Russian president visited Damascus, where he met with Bashar Assad.