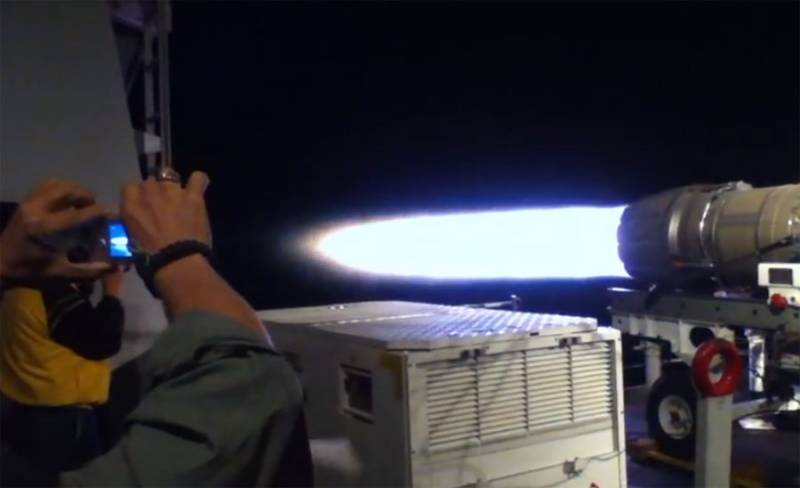 In the Indian press, materials are published that are devoted to the development of the new generation Indian fighter. Recall that earlier India withdrew from a joint program with Russia to create a 5th generation FGFA fighter. At the moment, India has not actually begun its own development, has refused cooperation with the Russian Federation in this area and is unlikely to be introduced into the American F-35 program.
However, Indian military experts continue to argue that India "can cope with the creation of a new generation fighter."
In particular, the publication The Economic Times says that India intends to focus on the development of its own aircraft engine, which will be used in fifth-generation AMCA aircraft. It is planned that specialists from DRDO, the Organization for Defense Research and Development of India, will work on this project.
From the article:
Sources said that although the first two squadrons of AMCA will be equipped with an GE 414 engine of American origin, project details will be clarified in the coming months, provided that DRDO begins a parallel process to create an aircraft engine plant.
We are talking about a promising engine, which in India is referred to as AERO. The material of the indicated Indian publication says that for its creation "cooperation with Western manufacturers is possible." First of all, American and French companies are called.
From the article:
The DRDO plans to create a fighter based on its own AERO engine, having invested about $ 1 billion in the project.
Such statements do not stand up to criticism, since it is impossible even theoretically to create the latest combat aircraft equipped with a completely new engine of its own design for such means (taking into account the construction of the plant). But in India, many believe.