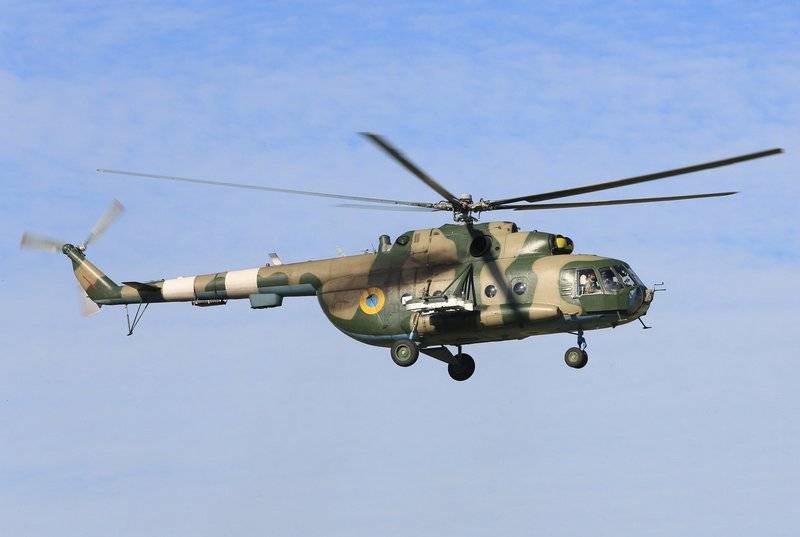 In Ukraine, created
aviation
special operations forces. This function will be performed by a special aviation unit - the 35th mixed aviation squadron, which is deployed at the airfield of Gavrishovka (Vinnitsa). It is reported by the Ukrainian web resource www.ukrmilitary.com.
In the joint order of the commander of the Special Operations Forces (MTR) of Ukraine and the order of the commander of the Air Force of the Armed Forces, the 35th squadron is directly subordinated to the 456th brigade of transport aviation of the Air Force (based on Gavrishovka) and is operatively subordinate to the command of the MTR. At the moment, the squadron is armed with Mi-2 and Mi-8 helicopters and the An-26 transport aircraft. According to the plans of the command, in 2021 the squadron should be replenished with several Mi-24 combat helicopters.
Since 2015, we have formed a new structure - Special Operations Forces, it was created according to NATO standards, and according to these standards, the MTR should have an air component. The decision to create it was made in 2019.
- said the commander of the 35th squadron, Bogdan Andrushko.
According to the portal, to date, the newly formed squadron has nowhere to deploy personnel, but it is planned that new buildings will be built in the near future and old ones will be repaired.