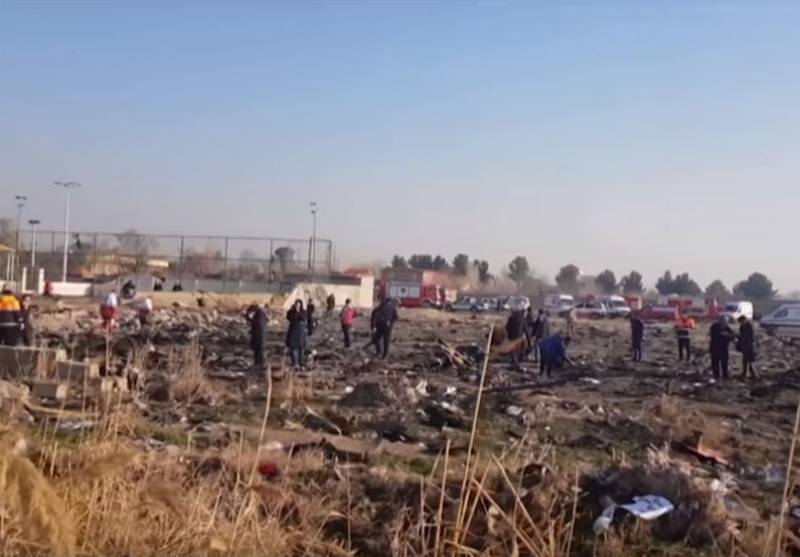 A few hours after the disaster with the Ukrainian Boeing in the area of ​​Tehran's international airport, Western intelligence agencies have already provided a preliminary report on versions of what happened. And we are talking about intelligence data from several states at once: the USA, Canada, as well as countries of the European Union. This was reported by Reuters.
Canadian intelligence notes that no external impact on the aircraft was recorded. This is an important statement, especially based on the fact that initially in a number of media there were notes about the Iranian military allegedly attacking the Boeing of the Ukrainian airline UIA.
The Reuters news agency writes that, according to Western intelligence, the technical factor became the cause of the crash. By the way, this is the version that sounded originally.
Canadian and American sources say that there is evidence of overheating of one of the aircraft's engines. This led to a fire and subsequent
aviation
disaster. It is additionally noted that the cause of the spread of fragments over an area of ​​several hectares could be a fire of fuel and an explosion that occurred on the basis of this factor.
Recall that on board the aircraft were 176 people. Of these, 9 crew members (citizens of Ukraine). All flying on board Tehran-Kiev died.
In Iran, a board with investigators who arrived from Kiev landed today.
It should be noted that many foreign carriers, in connection with the difficult situation in the region, decided to abandon flights in the airspace of Iran and Iraq.