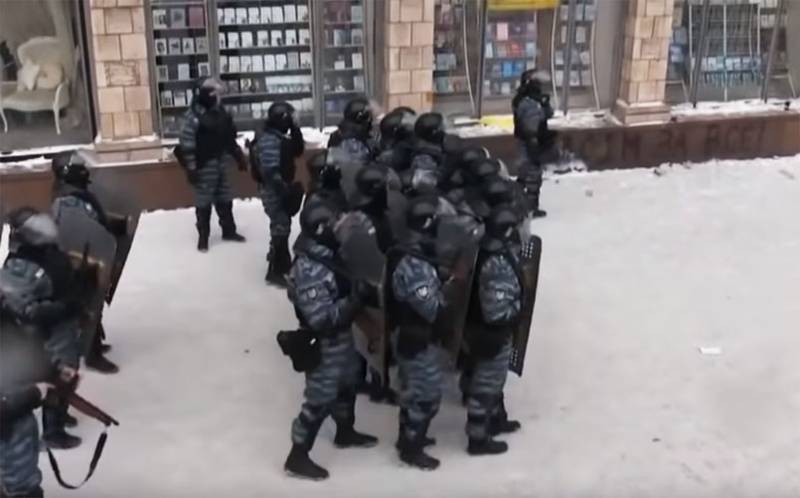 Former employees of the special forces of the Ministry of Internal Affairs of Ukraine "Berkut", included in the lists on the exchange of held persons between Kiev and the republics of Donbass, told some details of the events on the Maidan in 2014.
This is an interview with Sergey Zinchenko and Pavel Abroskin to the Russia 24 channel. Former "Golden Eagles" told how in February 2014 in the center of Kiev they shot their colleagues.
They noted that it was the soldiers of the "Golden Eagle" who became the first victims on the Maidan almost 6 years ago.
From an interview for TC 24 Russia:
It all started at five in the morning. The protesters first killed three ("Berkut"), 39 gunshot wounds. Then they kill another employee of ours and injure another one.
It was additionally noted that the fire was fired most often not even against those employees who were in the ranks, but against those who were at that moment alone and, for example, provided assistance.
Pavel Abroskin and Sergey Zinchenko stated the fact that they didn't have a gunshot
weapons
.
From the interview:
There were special tools that had to be used, but not firearms.
Recall that these days they recall the 6th anniversary of the performances on the Maidan in Kiev, which resulted in a coup d'etat that led to the civil war.