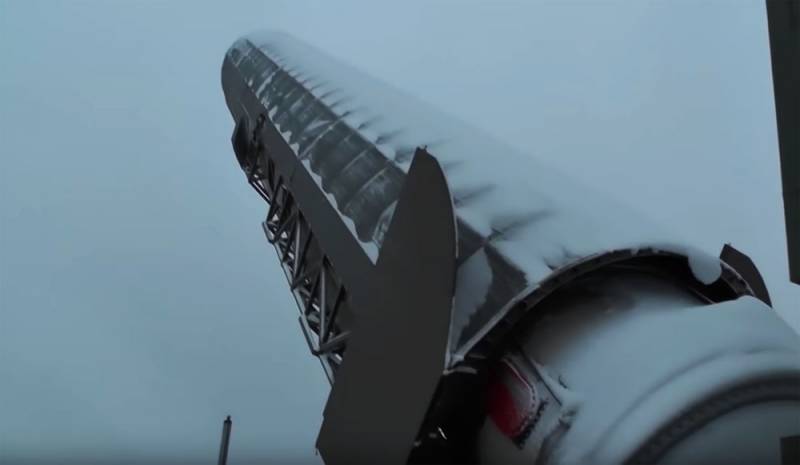 The Western media continues to actively discuss the topic related to the deployment of the Avangard hypersonic missile system in Russia. For many Western experts, the very fact of setting up the complex, which they learned about a year ago, turned out to be a real annoying factor or, if you like, a challenge.
The Aviationist writes that a hypersonic missile, "invulnerable to interception," has been deployed in Russia.
At the same time, the authors complain that "not a single specific image of the Avangard has been published by the Russian Ministry of Defense." What other "specific image" do foreign interested parties expect if there are several videos, including one with a missile test?
Also in the material there is the following:
And there are no open explanations of how this tool with a maneuvering unit returns to hypersonic speed after re-entering the atmosphere - at the final stage of the attack. This is the phase of flight in which most missile defense systems are capable of hitting an approaching target.
The essence of the perplexity of Western authors is as follows: so at what speed will the avant-garde blocks approach directly to the target? If this is not hypersonic speed, then the blocks "can be intercepted"; if hypersonic, then how can such a speed be achieved when entering the atmosphere?
It should be noted that similar questions about the hypersonic blocks of the latest missile system are being asked in Russia. We are talking mainly about those objects that were previously called planning blocks, capable of developing hypersonic speed in certain sections of the flight. Intrigues at the time were added by statements by representatives of the Ministry of Defense of the Russian Federation, who noted that during the tests, the Vanguard reached an incredible speed of 27 Machs.
In fact, it would be strange if manufacturers put all their trump cards on the table and began to explain to each questioner the technologies that were used to create the latest
weapons
.