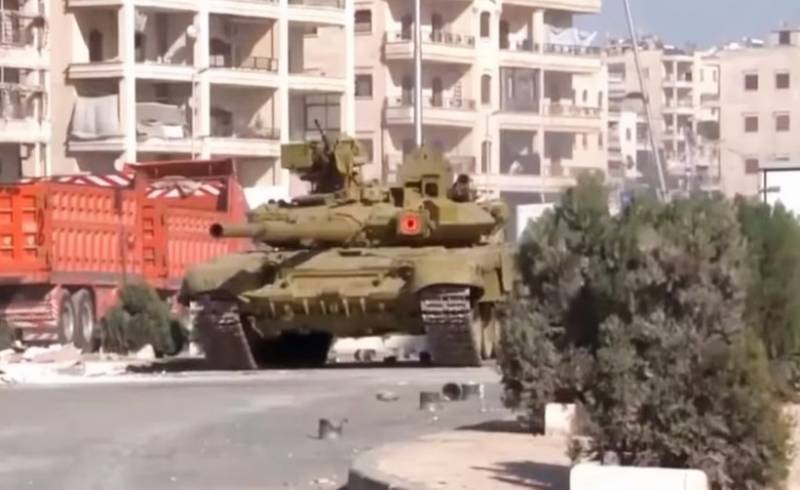 The large-scale military operation unfolding in Idlib proves the power of the "frightening"
tanks
T-90S, which Vietnam had previously purchased. Local media write about it,
According to a report by Syria, cited by Vietnamese reporters, after the militants were urged to launch a powerful counterattack on the advancing troops of Damascus within 48 hours, the Syrian leadership immediately took active measures to destroy the enemy group.
In addition to conventional forces, 10 T-90S units were used, which operated under the cover of Mi-35 attack helicopters. They managed to destroy 30 rebel tanks, mainly T-55 and T-62. As a result of the defeat of the militants, government forces established control over Sinjar from December 21 and held it, despite repeated rebel attacks.
It is considered the largest tank battle in the Syrian Civil War in the last 8 years.
- noted the Vietnamese media, indicating that the T-90S tank is considered the "sword" of the Tigers division (which received a regular military number some time ago), which defeated the rebels in Idlib.
The material notes that with their support, the army liberated a number of strategic cities in the southeast of the province: Tahtaya, Al-Heraki, Al-Hellbh, Al-Kurati, Al-Burj, Farvan, Karsanti, Sukaya and Muaysiruna. And this despite the fact that Turkey supplies militants
weapon
, ammunition and armored vehicles - armored personnel carriers and infantry fighting vehicles equipped with ATGMs.
As the Vietnamese portal Soha points out (not to be confused with a Chinese resource with a similar name), it is obvious that the Vietnamese military was not mistaken in purchasing the T-90, making the right choice in favor of an "extremely efficient" tank.