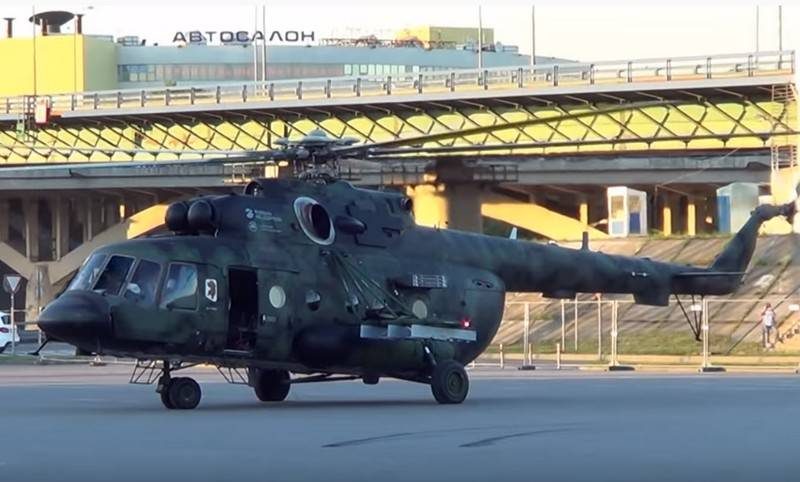 Airborne transport helicopters of the Mi-8/171 type will receive additional reservation for the airborne compartment. This decision was made after testing this type of machine in combat in the Syrian Arab Republic. About this in an interview with the magazine "Russian Helicopters" said the managing director of the Ulan-Ude Aviation Plant Leonid Belykh.
Belykh explained that according to the results of tests of the Mi-8 transport assault helicopters and its modifications in real combat conditions in Syria, the military put forward requirements for improving the helicopter's design to save lives. One of the solutions to this problem will be additional reservation of the helicopter landing compartment.
(...) we tested our cars in Syria, and in real combat conditions certain issues emerged. The military is making new demands in the next contract. Behind all this is the need to save people's lives. Now, for example, we will introduce armor to the landing cockpit of helicopters. (...)
- he said.
In addition, according to Belykh, options for Mi-8 type helicopters with an improved weapon system and flight performance are being developed.
Mi-8 (according to the NATO classification of Hip) is a Soviet and Russian multi-purpose helicopter created by the Mil Design Bureau in the early 60s of the last century. He entered the arsenal of the Soviet army in 1967, is in service with more than 50 countries of the world and is the most massive twin-engine helicopter in the world, and also one of the most popular helicopters in
stories
aviation
.
To date, the designers have created about 130 modifications of this helicopter, including export options.