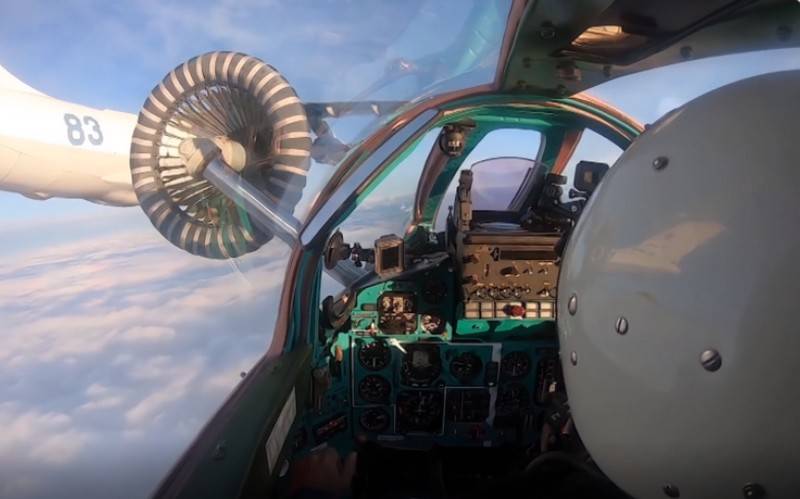 Air refueling exercises were held in the Central Military District, in which crews of Su-34 and Su-24 bombers, as well as Mig-31 interceptors, participated. Video exercises provided TC "Star".
It is noted that aircraft refueling took place at altitudes from 2 to 6 kilometers at a speed of about 600 km / h. The aircraft alternately took their place behind the Il-78 tanker at a predetermined time, after which refueling was carried out.
In addition to the air refueling itself, the crews of the aircraft participating in the exercise worked out the reflection of the air attack of the enemy's aircraft, where Su-34 bombers acted as cover fighters. According to the legend of the exercises, they escorted and provided protection for the Su-24 and IL-78 from fighters of a conditional enemy.
The exercises were attended by aircraft crews from Shagol and Kansk air bases.
Refueling in the air is necessary to increase the radius of action of aircraft, since operational tactical
aviation
CVO is responsible for the air defense of industrial, administrative and military facilities of the Volga, Urals and Siberia.