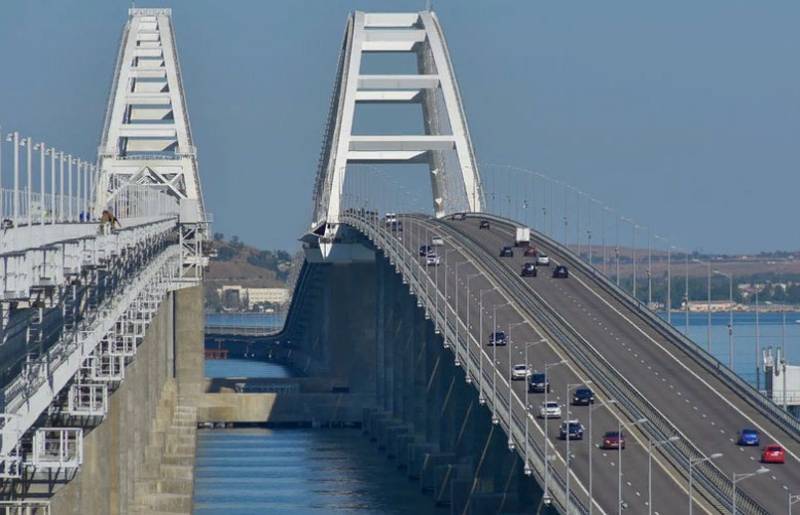 The so-called coordinator of the site "Information Resistance" ("IS" - a platform on which the activity of the notorious D. Tymchuk at one time showed, ending with "unsuccessful cleaning"
weapons
») Konstantin Mashovets for the Ukrainian media commented on the opening of the railway connection on the Crimean bridge in Russia. According to Mashovets, the Crimean bridge "can now be considered a military facility."
An IS spokesperson said that Russian troops in the Crimea "experienced supply difficulties," and now:
The bridge is able to provide a significant reduction in the shoulder of the ride. And therefore, the logistics of the supply of the Crimean military group will improve significantly.
According to Mashovets, the bridge increases mobility and maneuverability of the force grouping.
A statement by Mr. Mashovets draws for the Captain Evidence award. Indeed, by exactly the same logic, any bridge of the world can be called a "completely military object", since it can, if necessary, supply troops.
By the way, one cannot hear those Ukrainian "experts" who tried to convince everyone of the "impossibility" to build a bridge across the Kerch Strait 2-3 years ago.
Putting aside the comments of Ukrainian "experts", it can be noted that the St. Petersburg - Sevastopol train first crossed the Krymsky Bridge tonight. This is the 7th train, the day before yesterday left the Moscow station of the Northern capital. In fact, the whole country watched the dispatch of the train in news stories. This morning the train will arrive in the hero city of Sevastopol.