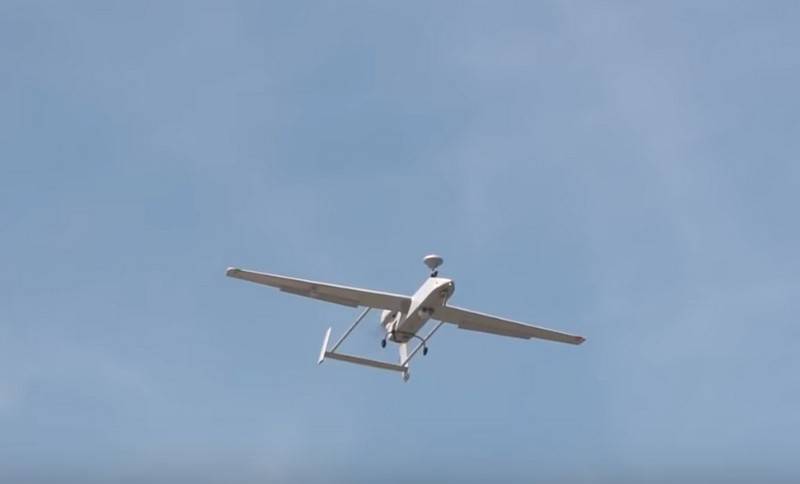 The Unified Unmanned Aerial Vehicle Testing Center (UAV), designed to test absolutely all drones developed for the Russian Ministry of Defense, began work on the basis of the Nizhny Tagil Metal Testing Institute (NTIIM) near Nizhny Tagil. This was reported by TASS with reference to the Director General of the Institute Nikolai Smirnov.
As explained to the publication by Smirnov, a single center was put into operation and work is already underway on it. At present, the Forpost and Forpost-R drones are being tested by specialists of the Ural Civil Plant
aviation
.
The reconstruction work is completed, the Ural Civil Aviation Plant is the only one who works at this training ground
- he said.
The start of the construction of a unique complex at the Salka aerodrome near Nizhny Tagil was announced back in 2015. Then Nikolay Smirnov said that the complex, designed to test all types of drones, will be created by the end of 2020. According to the plans of the creators, all UAVs intended for the Ministry of Defense should be tested on the territory of the complex.
It should be noted that in addition to the newly created unified test center for drones, on the basis of the Nizhny Tagil Institute for Metal Testing (NTIIM) there is a testing ground of national importance for testing artillery weapons and ammunition of medium and large calibers, unguided rockets and MLRS. The artillery complex near Nizhny Tagil is the most equipped in the industry for the production of ammunition, its field measuring 1,5 by 50 km is the largest of these in the world.