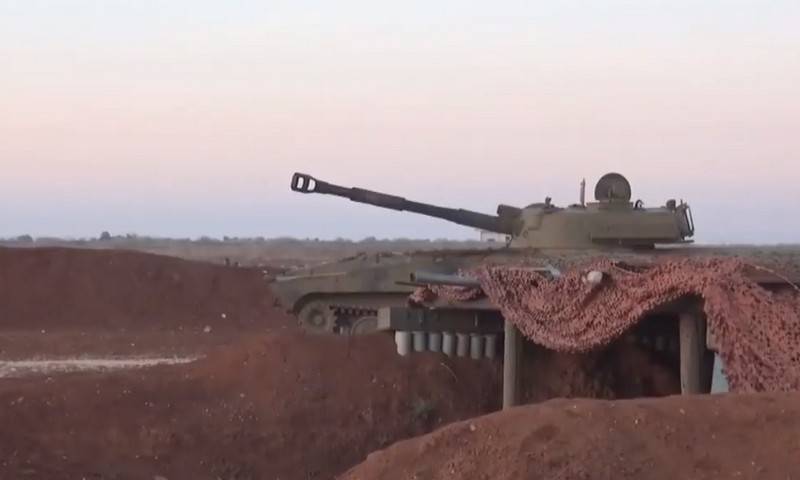 Syrian government forces continue the offensive in the province of Idlib, two strategically important cities that were previously controlled by militants of terrorist groups passed under the control of Damascus. This is reported by the Syrian media.
The Syrian army occupied the cities of Jardjanaz and Gadfa in the province of Idlib. Thanks to the control of Jarzhanaz, government forces will be able to control the most important Hama - Aleppo highway, passing through the territory of Idlib province. Previously, the cities of Bernin, Katra, Sayadi and Haraki passed under the control of Damascus.
It is reported that on the eve of December 23, the government army launched a series of attacks
aviation
and artillery on the positions of militants on the entire front, which led to the retreat of the terrorists, first from the village of Surman, and then Abu Makki. Units of the 25th Special Forces Division (formerly Tiger Forces), the 4th Mechanized Division and the 5th Corps of the Syrian Armed Forces were found only 1,5 kilometers east of the city of Dzhardzhanaz, which is a major center of militant defense.
By 15:00 on December 23, after a series of massive strikes, government forces entered Dzhardzhanaz simultaneously from the south, east and northeast. By evening, the city was completely cleaned up. At the same time, a strike was fired north of the city, which led to the capture of the villages of Khirbet-Marrat, Khirbet-Hisar and the small town of Gadf, which allows us to leave the flank to the city of Maaret al-Numan, which will be the next target of the government offensive.
It is reported that the purpose of the offensive is to establish control over Maaret al-Numan, as well as the city of Sarakib located north of it. Government forces are trying to regain control of two strategic highways - the Latakia - Aleppo and Hama - Aleppo highways.