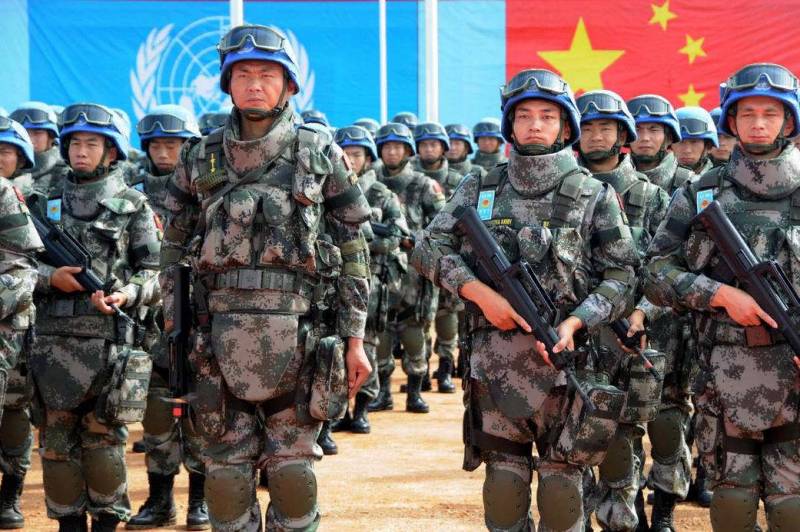 The American publication The National Interest published an article on the growing tension in relations between India and China. The author of the article, Richard (Richard) Bitzinger (Richard Bitzinger) writes that both China and India are aimed at being great powers, while they feel mutual competition and want to win it.
From the article:
In the two countries, respectively, the largest and second largest armies in Asia, as well as the highest and second largest defense budget. And both countries have huge defense industries designed to provide the best possible capabilities for their armed forces.
weapons
.
In the article, the author notes that the real "cold war" has long been going on between China and India, but only in the West they try to ignore it.
According to Bitzinger, modernization of the armed forces and nationalism are at the forefront in both India and China.
It is noted that both countries previously relied solely on the import of weapons, but over time they succeeded in their own production - albeit to a different degree.
From NI Material:
They produce almost everything: from small arms to nuclear weapons.
The author writes that India also relies on the licensed production of foreign weapons on its territory, trying with varying success to additionally receive new foreign technologies and develop its defense industry.
At the same time, the author informs his readers that "Communist China has nevertheless achieved greater successes than democratic India."
Commenting on these words, it is worth noting that you can, of course, call India a democratic country, but, with all due respect, in a state where a rigid caste system is still preserved, democracy is a clear problem. Although this is an internal affair of India itself.
Bitzinger:
China looks more successful when it comes to its own technology development and implementation. But the defense industry of India, against the background of its spasmodic development of other sectors of the economy, looks stuck in the past.