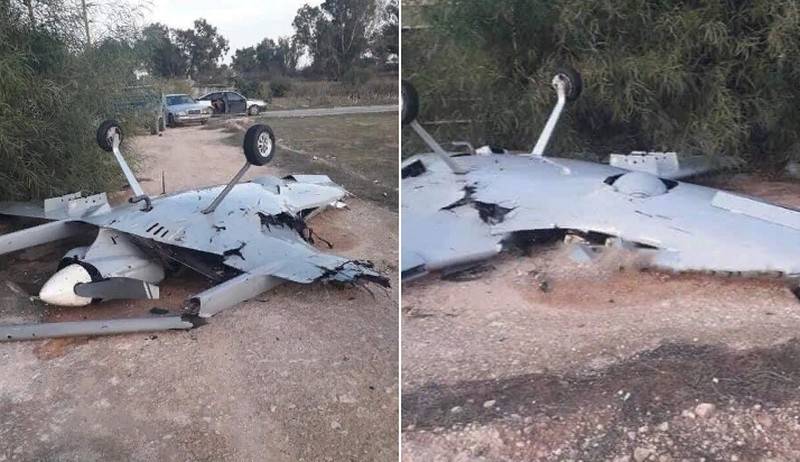 Turkish Bayraktar TB2 drone shot down in the southern suburbs of Tripoli
The Libyan National Army (LNA), under the command of Marshal Khalifa Haftar, during a Thursday attack on the Libyan capital Tripoli, launched a series of military strikes
aviation
according to the positions of the PNS (government of national accord) forces east of the capital. This was reported by Al Arabiya.
The combat aircraft of the LNA bombed the territory of the flight school located in Misurat, 200 km from Tripoli, where significant forces supporting the PNA are located. Earlier, the Turkish Bayraktar TB2 drone, which was shot down by LNA forces in the southern suburbs of Tripoli Ain Zare, was launched from the school's territory.
The LNA forces managed to gain a foothold in the southern suburbs of the capital Ain Zara, the army continues to develop the offensive. In addition, the Khamza military camp was captured, which was repeatedly used by the PNS forces for counterattacks. Battles are fought in the areas of Al-Aziziyah, Hallya al-Furdzhan (in 10 km south of the center of Tripoli) and the route near the long-functioning capital international airport.
It is reported that during the MiG-21 LNA Haftar raid on Misurata Airport, a Turkish-owned Boeing 747 was allegedly destroyed. However, this information is unverified and it is currently impossible to confirm it. The photographs posted on the Web show a glow of fire and some buildings, but because of the night darkness, something is difficult to make out.
In turn, despite local media reports, Libyan Prime Minister Fayez Sarraj continues to argue that there is no Libyan National Army (LNA) offensive by Marshal Khalifa Haftar in the capital of Tripoli.
There is no control and assault on Tripoli and its areas
- he said.
Haftar announced a decisive attack on Tripoli with the task of taking possession of the capital on Thursday evening, addressing the Libyan people with a video message.