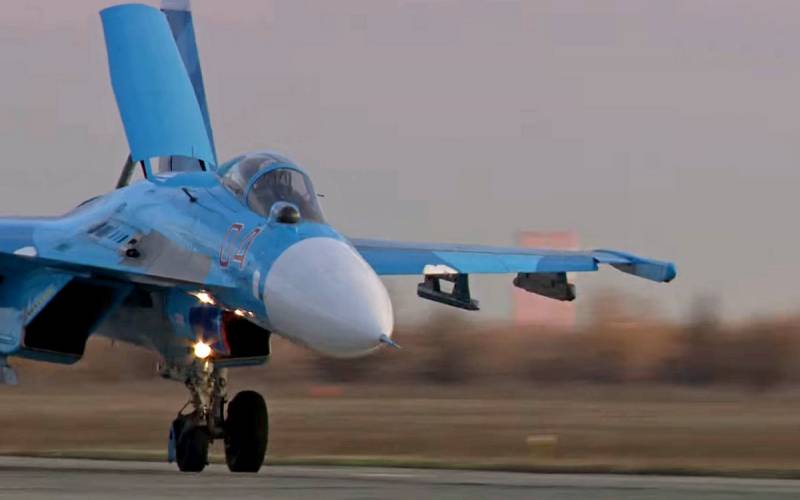 Russia has the second largest military fleet in the world
aviation
yielding to the USA and ahead of China. This conclusion was reached by the authors of the annual study World Air Forces 2020, published by the British magazine Flight International.
British analysts put the Russian Air Force in second place, noting that Russia is significantly inferior to the United States in terms of the number of military aircraft fleets, but is still ahead of China. The authors of the study calculated from Russia 4163 aircraft and military helicopters, which is 8% of the global fleet of such equipment.
In the first place, of course, were the United States with 13266 military aircraft and helicopters, which is 25% of the global fleet. China with 3210 helicopters and aircraft (6% of the global fleet) took third place. Published data correspond to indicators as of December this year, analysts say.
According to other indicators published in the study, the Russian (Soviet) "family" of Su-27 and Su-30 fighters has 1067 units, which is 7% of the total number of fighters in the world. In terms of numbers, these aircraft are inferior to the American F-16 Fighting Falcon (2280 units, or 16%), but also ahead of the American F-15 Eagle (949 machines, or 7%).
In total, according to the estimates of British researchers, Russian airborne forces have 1616 units of combat aircraft in service, taking into account the Mi-27, Su-30 and Su-29, which is 24% of the total number of combat aircraft, together with the Su-25 (Su-18) in a world that is lower than the United States, but higher than China. The share of Russian-made helicopters in the global fleet is estimated at 19 percent.