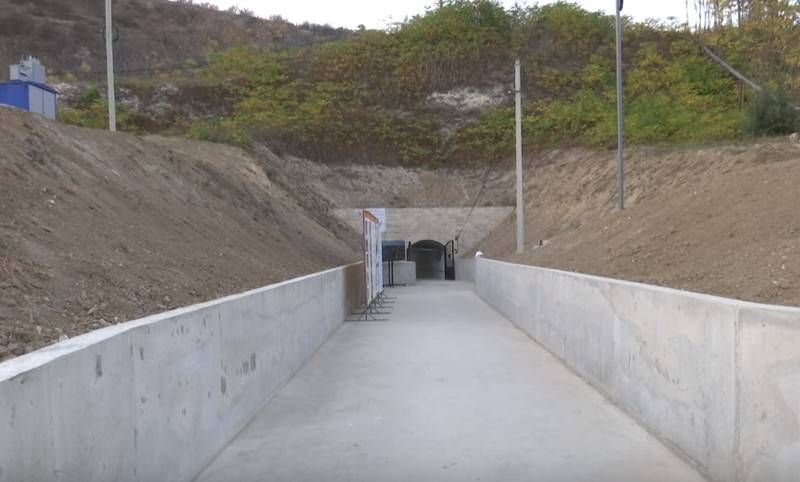 Unique underground fuel storage for the Black Sea
fleet
, cut down in the mountains near Sevastopol, completely restored after modernization and put into operation. It is reported by the Ministry of Defense of the Russian Federation.
In Sevastopol, reconstruction was carried out and restoration work was carried out at a unique underground storage of fuels and lubricants. The restored storage will contain fuel and lubricants for ship forces,
aviation
and coastal military units of the Black Sea Fleet
- said in a statement.
The completion of modernization of the fuel storage facility cut down in the rock mass of the Mekenziev Mountains in the 70 of the last century was reported at the end of October of this year. The unique fuel storage facility was used in Soviet times for its intended purpose, however, after the collapse of the USSR, it was ceded to Ukraine, abandoned as unnecessary and completely unusable.
In the course of the modernization of the No. 1 adit, work was carried out to repair reinforced concrete foundations and devices of anti-corrosion protection systems. The walls of the tanks are sheathed with new metal, the technical pipeline has been replaced, new fire extinguishing and safety systems have been installed, etc.
According to the military department, the height of the tanks in the restored part of the storage is more than 32 meters, and the overall dimensions allow the contents of more than seven train levels to be freely placed.