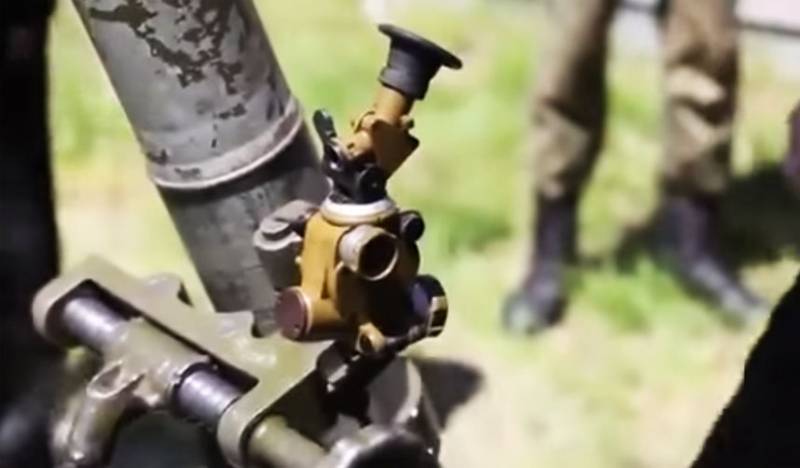 In Kiev now, there is only talk of how Zelensky "won" at the Norman summit, how "he spoke toughly with Putin," how "Surkov fell through," how "Lavrov was indignant," and how "they did not cross the red lines that Avakov was following" . It is not customary to talk about exactly what the negotiations for Kiev ended in.
Against this background, the Armed Forces command in the Donbass actually confirms the fact that the Ukrainian security forces continue to violate the ceasefire. At the same time, it is traditionally declared that the shelling is carried out exclusively by the enemy, and that the Ukrainian troops themselves, unless, "shoot" in response, and even that from purely "authorized" weapons. Apparently, previously published shots using Ukrainian anti-tank guards ATGMs should be a confirmation that the weapons are "authorized".
At the headquarters of the OOS, meanwhile, they accused the LDNR people's militia of using "prohibited mortars."
They carried out shelling near Lebedinsky, Pavlopol, Shirokino from grenade launchers of various systems, heavy machine guns, and other types of small arms
weapons
and prohibited mortars. Reported 11 ceasefire violations.
As it turns out, the term "forbidden" is applied to mortars of 82 mm caliber.
It was also announced that in the area of ​​the settlement of Lugansk NM LDNR used full-time weapons BMP-1. It is important to note that in the OSCE SMM reports there is no data on the presence of an LDNR infantry fighting vehicle at the contact line.
Against this background, the People's Council of the DPR accused the Ukrainian side of constantly broadcasting lies, which Kiev is not going to refuse. From the statement, the deputy of the People's Council of the Republic of Alexander Kurenkov:
Zelensky and his team continue to be hypocritical and pile up one lie against another. It would seem that if the president has political will, a majority in parliament, and a rather high rating among voters, what prevents stopping the shelling of the People's Republics of Donbass and disengaging the forces along the entire line of contact? However, Zelensky does not.
In Donetsk, they noted: Zelensky actually makes it clear that he is not going to fulfill his campaign promises to stop the armed conflict in the Donbas, or is simply unable to do this because he has no real power.