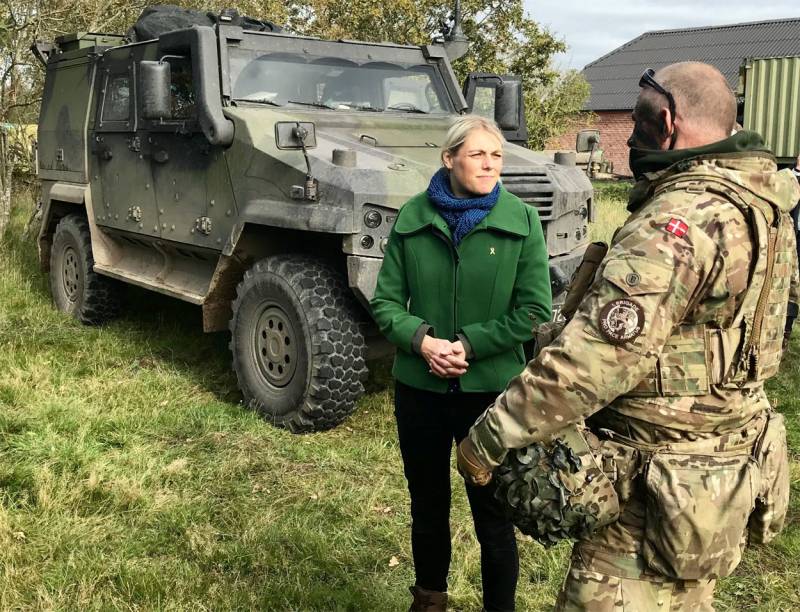 A scandal erupted in Denmark over the announcement of a vacancy in the country's armed forces. The announcement was placed by the infantry battalion of the 1-th brigade of the royal life guard.
The announcement looked as follows:
We are looking for a company commander who understands that our main task - to kill - is so simple, very simple!
It is further noted that the tasks of the company commander of the specified unit include planning, preparing and conducting operations by personnel, and performing personnel tasks. It is added that at the moment 120 servicemen are serving in the company.
Continuation of the announcement:
Applicant, you should also understand that for military personnel you must become a leader and even a father who will be able to give advice, direct their activities, demand and take care.
When the announcement appeared in major Danish media, the Danish defense department realized it. It was decided to change the initial sentence in the announcement. So, the words "the main task is to kill" was replaced by "the main task is to defeat the enemy."
Danish journalists interviewed a man who allowed the announcement in its original form to be placed in the media. It turned out to be the battalion commander Lt. Col. Henrik Hwils. Kombat, answering reporters' questions, said that he so "wanted to clearly explain to applicants what profession they choose."
A statement by Lt. Col. Hwilsom cites the Berlingske edition:
I think that this phrase of some may lead to reflection on what profession they choose. If we find ourselves in a state of war, such a person who has a job should not doubt the demand that we make - and that they must defeat the enemy they are facing. In war, we are not playing football, badminton or chess is going to play with the enemy ... Even when we go to the shooting range, we shoot at targets that mimic human figures. And in war, in any case, we will have to apply
weapon
.