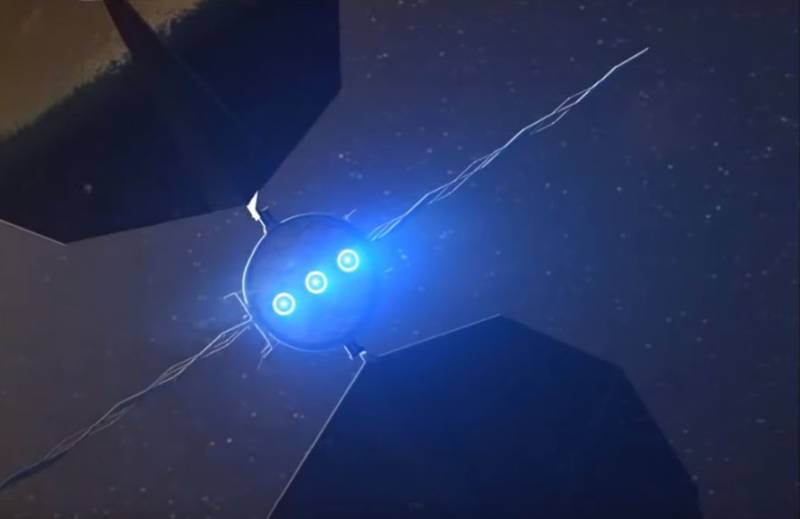 It became known that the Pentagon decided to include a company engaged in development in the field of innovative engine building to work on the development of a military satellite constellation. We are talking about the company OST (Orbion Space Technology) from the state of Michigan, which offers to equip the satellites with plasma power plants capable of providing high maneuverability in orbit.
The main question: why did the Pentagon become interested in the issue of increasing the maneuverability of satellites in outer space? In the structures of the US Air Force, answering this question, they say that modern engines could allow satellites to avoid defeat with the possible use of anti-satellite
weapons
Russia and China. In other words, the Pentagon expects that the satellites will have time to leave the attack zone thanks precisely to plasma engines.
Usually satellites maneuver on the basis of liquid fuel engines, which increases the mass of the object, increases its dimensions - makes it a "good target". OST works with engines that use an electromagnetic field to create plasma.
A new generation of plasma engines allows significant compactness.
Using an electromagnetic field, a highly ionized gas is created, which is plasma. With its help, the engine can provide directional movement in a vacuum with the necessary impulse.
OST CEO Brad King said the company is conducting research on the possibility of using compact plasma engines on satellites to provide high maneuverability with effective braking in outer space.
At the same time, the United States makes it clear that they take into account the Soviet experience in this regard. In particular, it tells about the Soviet space program "Probe", which launched in 1964 year. The probe-2 spacecraft contained a peculiar experimental version of the engine, which today is classified as a plasma one.
Lieutenant General David Thompson, deputy head of the U.S. Air Force space command, on the work on using new-generation plasma (Hall) engines for satellites:
We are creating opportunities to protect our space systems.
It is stated that the US military is investing in such protection against the backdrop of "strengthening the anti-satellite capabilities of Russia and China."
Today, the Israeli VENµS satellite with a new-generation Hall engine is operating in orbit.