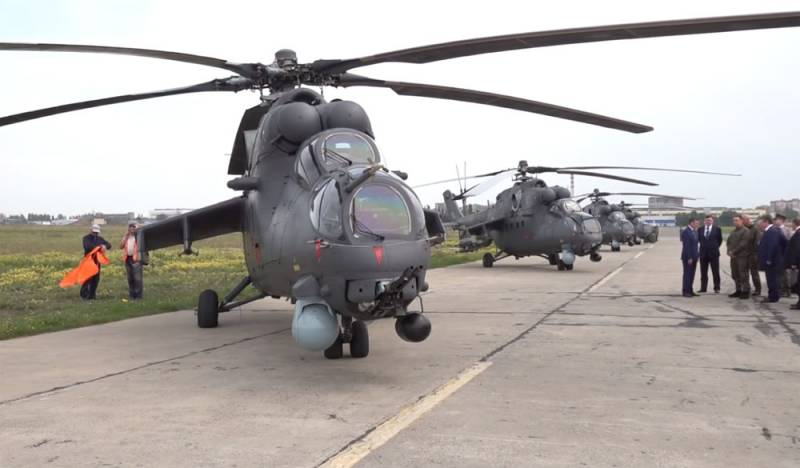 In Serbia, the issue of the further vector of foreign policy is being discussed. At the same time, in Belgrade, an increasing number of politicians and experts understand that they are not going to accept Serbia either in the EU or NATO. This is despite the fact that membership in the North Atlantic military bloc, according to statistics, is now supported by a minority of the population - less than a quarter of the respondents.
Against this background, in Serbia, a clear vector of military-technical cooperation with Russia has been identified. The situation is commented on by a Serbian diplomat, an expert on international relations and foreign policy of the country, Srechko Djukic. According to Djukic, today it is important for Serbia to maintain military neutrality. According to the diplomat, procurement can help with this.
weapons
at the Russian Federation.
Djukic in an interview with the Serbian news agency Tanyug:
The acquisition of military equipment from Russia is part of the concept of Serbian neutrality. If we really focused on military neutrality, then this requires protection and deterrence.
Srechko Dzhukich notes that Russian weapons and military equipment make it possible to achieve this in general, becoming an important deterrent.
Belgrade makes it clear that they do not support the NATO concept of a "threat from Russia." For this concept, at the NATO summit in London, it was already decided to allocate an astronomical amount - up to 400 billion.
The day before, in Serbia, they confirmed the early receipt from Russia of 4's Mi-35 helicopters. Also, Belgrade ordered Russia to supply the Pantsir-S anti-aircraft missile and gun systems.