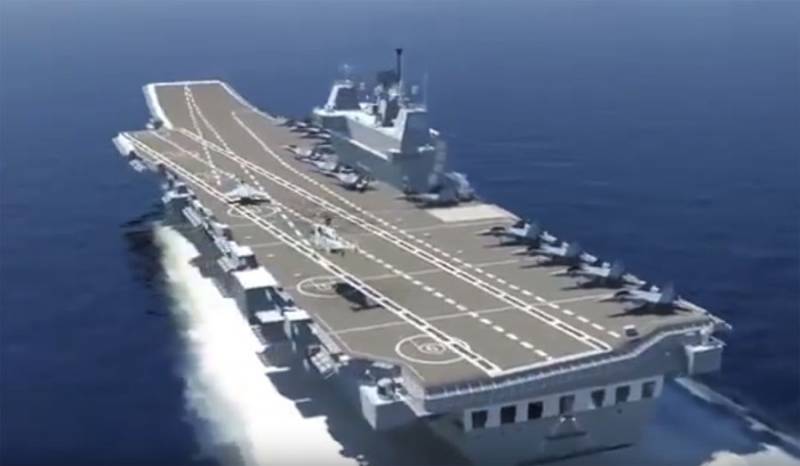 Indian media have announced the start of a new phase of testing the aircraft carrier INS Vikrant under construction. An aircraft carrier with a displacement of 37,5 thousand tons launched engines.
At the same time, in India, it is noted that the timing of its transfer to the naval forces is likely to be shifted. If previously it was stated that the Wikrant will be in service with the Indian Navy in 2020, now it is said about 2022. This despite the fact that initially in the project was listed 2018 year.
Indian media:
It must be admitted that the Vikrant aircraft carrier is being built with a long delay. It is not yet known exactly when he will begin to participate in naval missions as part of the Navy. But it's known that at the first stage of his
aviation
the wing will be represented by MiG-29K fighters.
It is additionally noted that now there is a discussion of the issue of using several Indian multi-role carrier-based Tejas fighter aircraft in the first phase of operation of an aircraft carrier.
From the materials of the Indian media:
Experts note that it will be possible to talk about the use of LCA Tejas on the Vikrant aircraft carrier only after the aircraft carrier is fully ready. At the same time, they are talking about an unacceptable date: Tejas carrier-based fighter aircraft can be used as a full-fledged wing no earlier than 2026 of the year, "so that compatibility is complete."
Recall that earlier "VO" reported on testing deck versions of the LCA Tejas at a training ground complex in the state of Goa.