Israeli Air Force confirms loss of military transport helicopter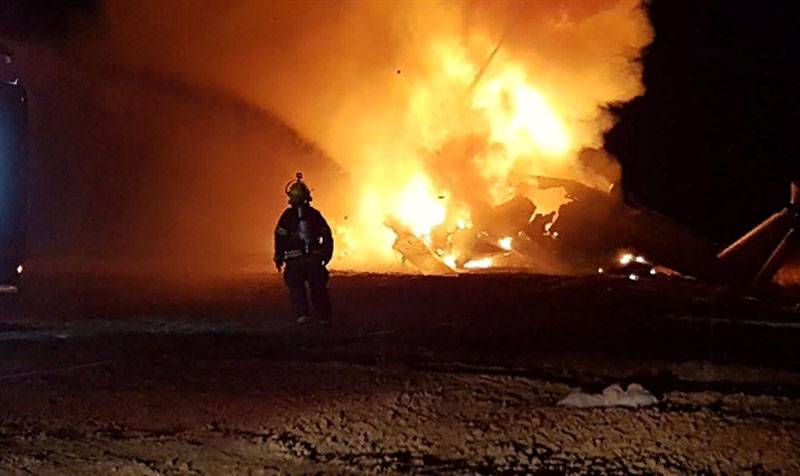 The Israeli Air Force press service confirmed the loss of one of the military transport helicopters. We are talking about the rotorcraft Yasur. This is the Israeli name for Sikorsky CH-53.
Reports say the Israeli air force helicopter caught fire in the air. Flames engulfed the engine, after which the car began an emergency landing. But in the end, it was not possible to save the helicopter - the rotorcraft completely burned out.
Emergency landing took place in the northern part of the Negev desert, in the area of ​​the settlement of Beit Kama.
A senior IDF officer noted that the cause of the fire was a technical engine malfunction. Rumors are denied that the helicopter could be fired from the ground. Such rumors arose against the backdrop of reports of a new phase in the exacerbation of the Palestinian-Israeli conflict and that machine-gun fire was opened from the Gaza Strip over Israeli
aviation
».
The head of the local fire service Avi Arush:
Fortunately, those in the helicopter managed to leave the car before the arrival of fire brigades.
We are talking about three crew members and 11 other military personnel.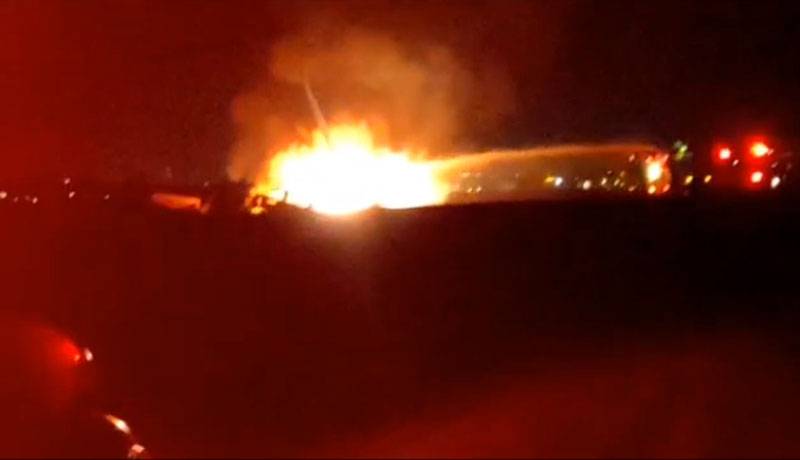 According to recent reports, the engine ignited at an altitude of about 170 feet (about 52 m). The IDF press service reports that a helicopter in the troika of such vehicles flew to one of the bases in southern Israel to participate in the exercises. An emergency landing occurred in about a minute.
An investigation has begun, during which they will try to find out what specific technical malfunction can be discussed.
Yasur helicopters (Sikorsky CH-53) in Israel have been regularly used for military transport purposes for the past 50 years (since the 1969 year). Earlier it was reported that these helicopters plan to completely withdraw from service the IDF Air Force by the 2025 year. The update is going to be made through the acquisition of new American-made helicopters.
official site of the Israel Emergency Department (Fire and Rescue Department)