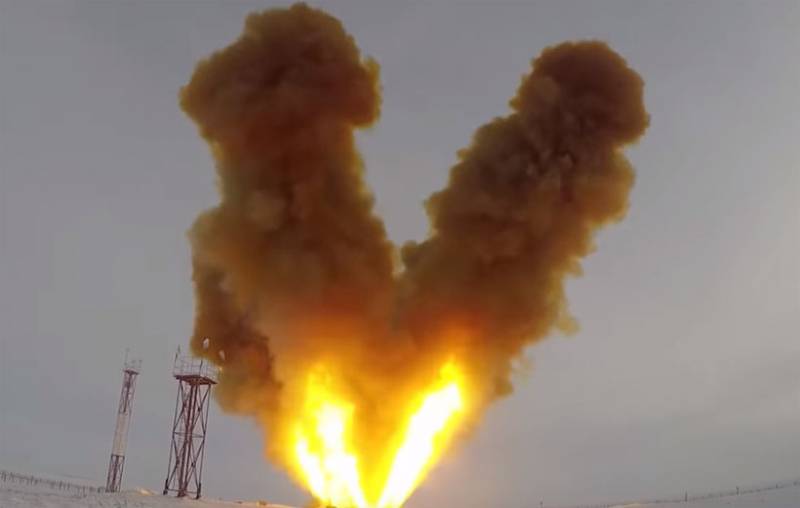 The Russian Ministry of Defense continues to demonstrate unprecedented openness to foreign military observers. Today it became known that Russia showed the American inspectors the Avangard hypersonic missile system. It is a complex with a hypersonic glider winged block.
This is the latest hypersonic
weapon
, which will begin to enter the Russian Armed Forces in December of this year - in one of the parts of the Orenburg region.
The military department notes that this kind of demonstration of the latest missile technology took place as part of our country's compliance with the letters of the START Treaty (to reduce strategic offensive weapons). The openness of this agreement is demonstrated, incidentally, against the backdrop of statements in the United States about its readiness to withdraw from it.
The message gives TASS:
On the territory of the Russian Federation, the American inspection team conducted a demonstration of the Avangard missile system with a hypersonic glider winged unit.
The Russian military showed UR-100Н UTX missiles to their American ICBM counterparts, which are equipped with the same nuclear planning unit. This whole system is called the "Vanguard", being a truly advanced strategic weapon.
At the first stage, the Russian Armed Forces will receive the 2 "Vanguard" regiment, each of which will have 6 silo-based ICBMs. Recall that a hypersonic unit is capable of speeds above 20 M (sound speeds).
Against this background, the question arises: is the American side ready to admit Russian inspectors to its facilities where the latest weapons are being developed or are there copies?