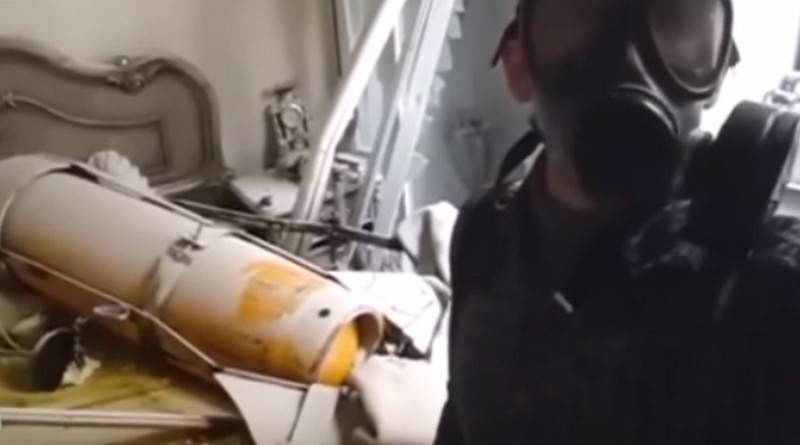 In the Syrian province of Idlib, which is controlled by militants of terrorist groups, another provocation is being prepared. The militia is being prepared for the militants of the banned terrorist group Khayyat Tahrir al-Sham (Jebhat al-Nusra) in Russia together with the White Helmets organization. This was reported by the Ministry of Defense of Russia.
According to the information received, confirmed by several independent sources, a staging is being prepared of allegedly applying an air strike using chemical munitions. It is reported that unknown people and three trucks were guarded by militants in Idlib in early November. In one of the trucks was professional equipment for shooting and fragments of aviation and artillery ammunition with Soviet and Russian markings. Currently, there is a selection of local residents for the role of "victims" in the production shoot.
The Ministry of Defense emphasizes that information on the participation in the staging of White Helmets and the militants from the detachment of the field commander Abu Malek from Hayat Tahrir al-Sham is confirmed through several channels.
Fake videos about civilian objects destroyed during the air raids and shelling and allegedly used chemical weapons in the province of Idlib are planned to be posted on social networks and presented as evidence of the crimes of the Syrian government and the actions of the Russian Aerospace Forces against civilians
- declared in the Ministry of Defense.
It was previously reported that the Syrian government army launched an offensive in the southeast of Idlib province. The main task is the phased taking of the positions of terrorists along key roads with the simultaneous closure of the supply of militants. In addition, the SAA will make efforts to free the city of Maaret al-Nuuman from terrorists.