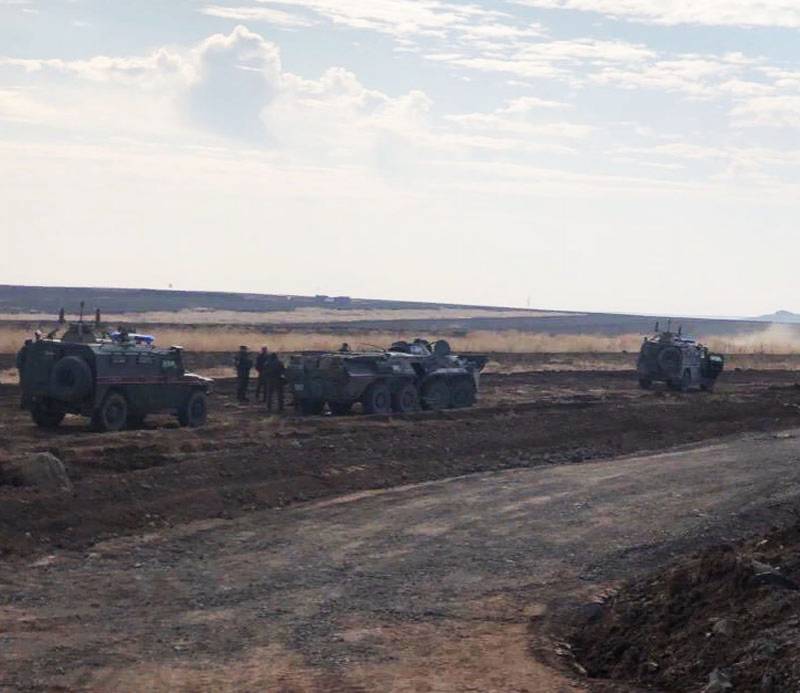 Turkish media report the longest route for joint patrolling by the Turkish contingent and the Russian military police in northern Syria. The published material says that we are talking about 11-m on account of a joint patrol. The length of its route was 58 km with a distance from the Turkish border to 10 km.
The main patrol area: Kamyshly - Derik.
The message contains evidence that four armored vehicles accompanied aircraft. No specific military equipment was used (and whether used at all) by the Russian military police. But it is known that the Turks used an unmanned aerial vehicle to monitor the situation from the air.
According to Turkish sources, this time there were no provocations regarding the joint patrol this time.
Meanwhile, in the Kurdish formations, representatives of which distributed a statement calling on the local population to abandon attacks on Russian military patrols, they accuse the Turkish military of "specifically participating in joint patrolling with the Russian military, using the Russian patrol as a kind of guarantee of our own security. " Like a cover. Such statements by individual representatives of the Kurdish detachments make it clear that if the Turkish army patrolled the north of Syria alone (without the help of the RF Armed Forces), then it would definitely not be safe for them.