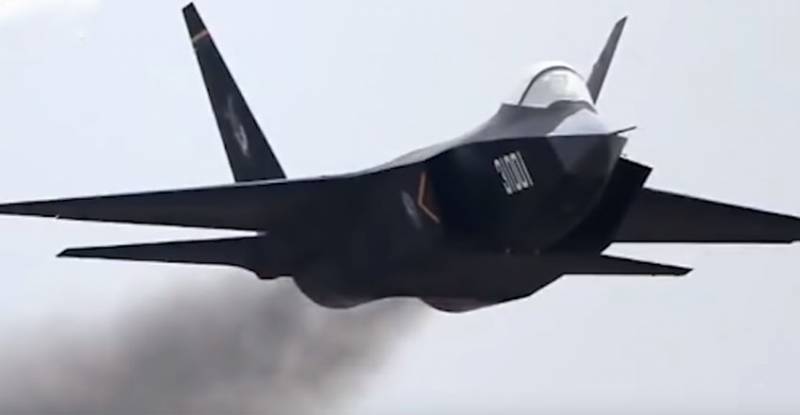 In China, a presentation film was released that is dedicated to the fifth generation fighter J-31. Recall that this is a multi-role fighter, which made its first flight back in the 2012 year, but has not yet been put into service with the PLA Air Force.
The video notes that the presentation is dedicated to the J-31 (FC-31) version of 2.0. The cabin houses four multimedia monitors, one of which is the main one - the largest in size. Side displays, as stated, are designed to display navigation information, as well as information about the operating parameters of the on-board systems. They can also demonstrate tactical cards with the designation of the main objectives.
Fighter control is carried out using the manipulator, which is a joystick grip with several buttons.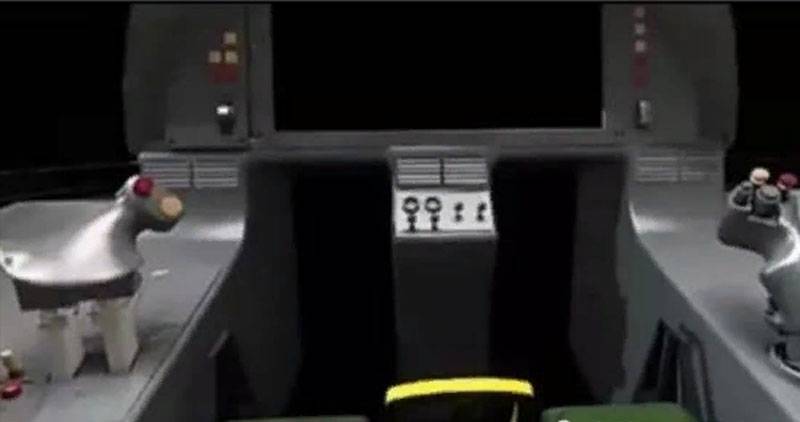 The main manipulator is located to the right of the pilot's seat. There is an auxiliary manipulator - on the left side of the cab.
It is reported that when creating the pilot's seat, technologies were used that allowed the pilot to a lesser extent to feel discomfort at high overloads.
The video also talks about the weapons of the J-31-2.0. In addition to the internal compartment, in which it is possible to place, for example, four 500 kg
aviation
bombs, there are six external points of suspension. This already raises certain questions, since earlier in the PRC they said that the weapons of the fifth generation fighter J-31 will not be placed outside special compartments, so as not to reduce its stealth. It is additionally noted that the payload in the form of weapons for the J-31 is higher than that of the F-22 and F-35, but, unlike the F-35, the J-31 cannot carry a heavy bomb 1500-1800 in the internal compartment kg
The authors of the presentation material talk about the fact that the J-31 is a "truly multi-functional fighter." It is capable of carrying missiles of various classes, including air-to-air and air-to-surface. It can be equipped with aircraft-based anti-ship missiles.
From the material:
The J-31-2.0 version uses advanced stealth technology. Its stealth achieved high rates. It significantly exceeds the Russian Su-57 in this parameter. J-31-2.0 has made a big leap in the application of the latest technology.
It is not entirely clear by what criteria the creators of the video compared the stealth parameters J-31 and Su-57, given that there are no open data on such characteristics of the Russian fighter yet. In fact, in relation to the Su-57, initially no stake was made specifically on "stealth" indicators.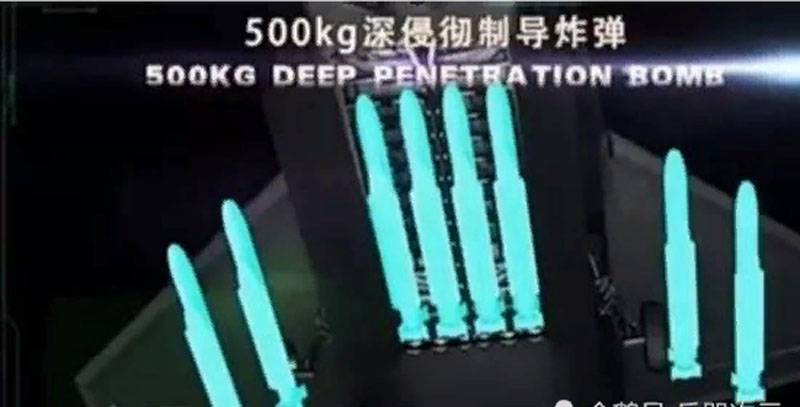 Meanwhile, in China itself, users were skeptical of the claim that in the inner compartment of the J-31-2.0 could carry 4 bombs of 500 kg:
Either these are some unknown, "thin" 500-kg air bombs, or the fighter seriously added wide.