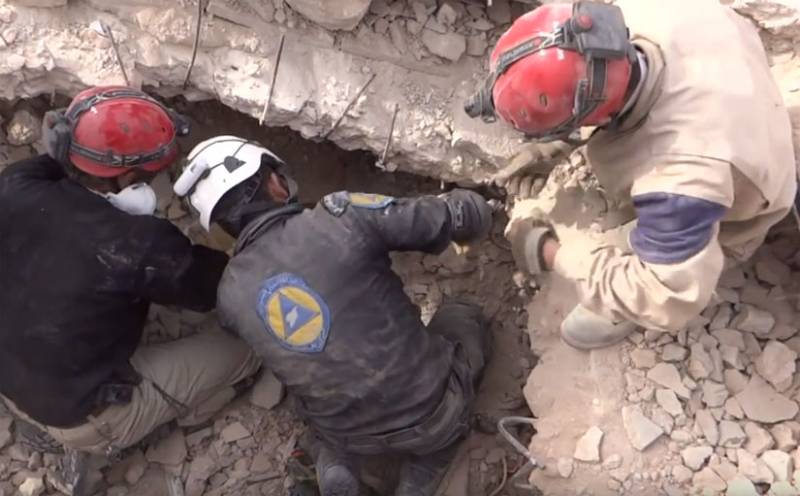 Investigative site WikiLeaks has published a publication on the work of Organization for the Prohibition of Chemical
weapons
(OPCW) in Syria. This is the organization that at one time received the Nobel Peace Prize for "assistance in the chemical disarmament of Syria."
A letter from an OPCW employee dated June 2018 is provided on WikiLix. The employee informs his management that during the preparation of the report on the "chemical attack" in the suburb of Damascus - the city of Duma - serious distortions of real facts were committed.
In particular, the report stated that "chemical weapons were used in the Duma in April 2018 of the year," and the bomb stuffed with the poisonous substance was dropped from the air. "
The representative of the OPCW in his letter indicates that after the preparation of the report, amendments were made to its text, which eventually distorted the essence. In particular, alleged evidence of the use of chlorine near Damascus was announced. A member of the OPCW mission notes that some traces of chlorine in the Duma were discovered, but there were so few that it was impossible to reliably speak of a chemical attack. According to him, it could very well be chlorine from household chemical products, including bleaches.
The representative of the OPCW notes that the report also misrepresented information about "victims of the chemical attack." So, the text of the report contains words about the signs of poisoning, but these signs had nothing to do with those that would be characteristic if chlorine were used. Materials about "chemical weapons delivery vehicles" were also distorted. So, in the report there appeared data about a dropped chemical bomb - the one that (according to the well-known photo), having broken through the roof of the building, somehow ended up on the bed without damage.
It should be recalled that the OPCW mission arrived in the Duma only two weeks after the allegations of the alleged use of chemical weapons there.
An additional important detail: the United States and representatives of the so-called American coalition attacked the positions of the Syrian government army, without waiting for the conclusions of the Organization's mission to ban chemical weapons.