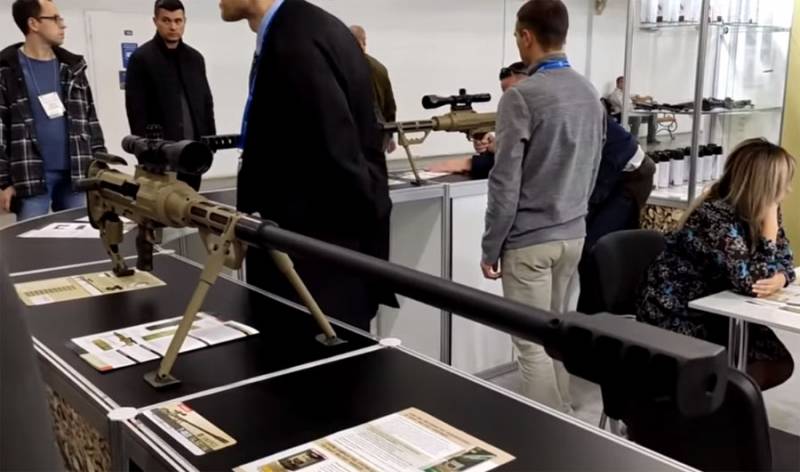 In Ukraine, announced the start of mass production of the Snipex T-Rex rifle. It's sniper
weapon
developed at the Kharkov defense enterprise XADO.
Large-caliber rifle created under the cartridge 14,5x114 mm. Snipex T-Rex - a weapon of impressive dimensions. The weight of this sniper weapon is 22,5 kg. Assembled length - 1830 mm with a barrel length of 1200 mm. The effective range of the manufacturer is estimated at 3 km. Muzzle velocity - 1000 m / s. The maximum range of a bullet is 7 km.
Snipex T-Rex has a bullpup layout with a rollback option.
For the first time, this 14,5 mm caliber rifle was presented at the Ukrainian arms exhibition in the 2017 year.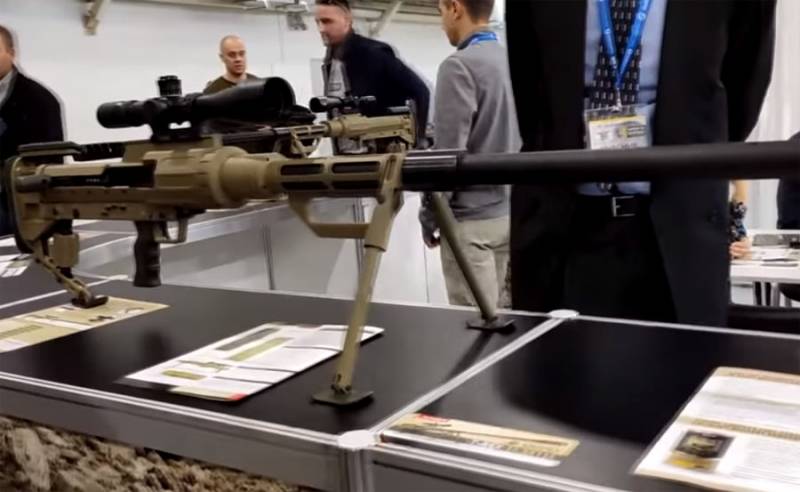 The rifle has Picatinny rails. During charging, the cartridge of the mentioned caliber is inserted into the receiver window with the shutter open. The manufacturer calls the rifle a heavy duty sniper weapon.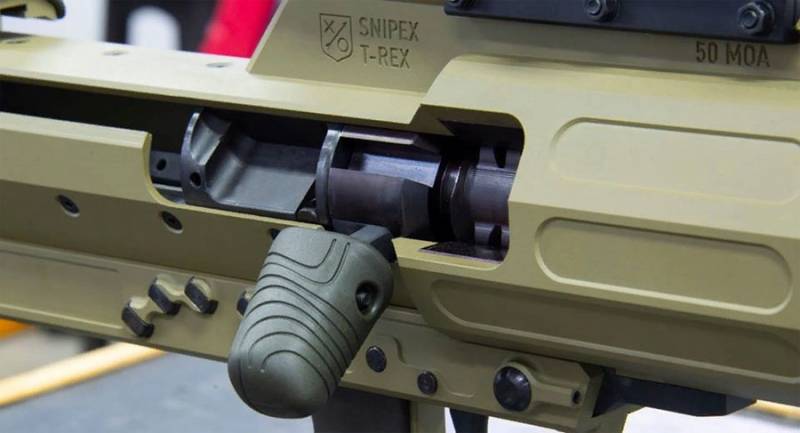 Earlier, the same Ukrainian company also demonstrated a variant of the Snipex 12,7 mm sniper rifle. Now - 14,5-mm version of "Tirex". How many such rifles are planned to be released are not reported in Ukraine. Nor do they report which units of the Snipex T-Rex rifle will enter.
It must be recalled that at one time in Ukraine they tried to create a tank with the same name. However, the Tirex tank remained on paper.