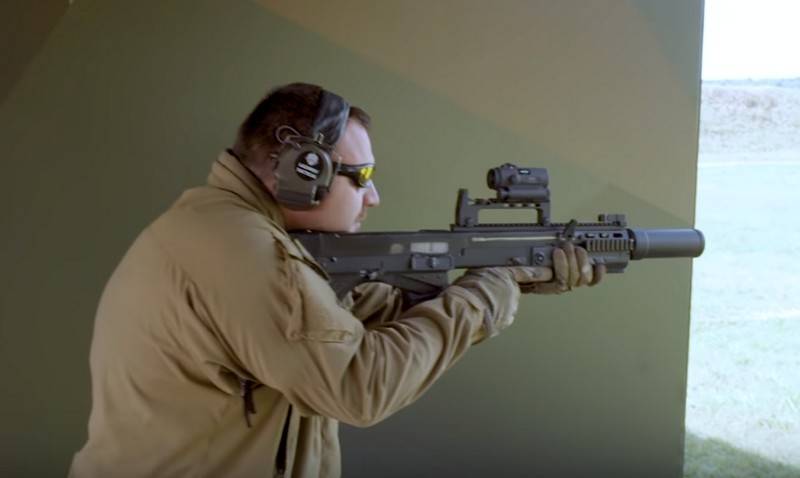 American edition
The National Interest
called the new variation of the Russian large-caliber assault machine ASH-12 "horror on the battlefield," while praising it.
The author of the article published on the pages of the publication notes that the Russian large-caliber assault machine ASH-12 was specifically designed for special forces of the FSB of the Russian Federation. It is used in cases where the range of the shot does not matter, i.e. is an "
weapons
melee. "
Under this machine, the author writes, a special large-caliber cartridge 12,7 × 55 mm SC-130 was developed, with which you can "instantly neutralize the target", which allows you to "avoid lengthy shootings." Also noteworthy is the fact that this cartridge can use three types of bullets for various situations: armor-piercing with a protruding core, shell and two-bullet with tandem placement of bullets. This emphasizes the tactical versatility of the weapon.
Forget the AK-47 ... It's a new horror on the battlefield
- the author of the article declares.
ASH-12 (SHAK-12) - a large-caliber assault machine for close combat, created according to the layout scheme of bullpup. The weapon is equipped with Picatinny rails for mounting sights. It was developed at TsKIB SOO (a division of the Tula Instrument Design Bureau - KBP) by order of the FSB of Russia, and was adopted by the FSB special forces in the 2011 year.
We add on our own that this is the second article of the same author, dedicated to the Russian automatic machine ASH-12. The first also appeared in The National Interest this spring.