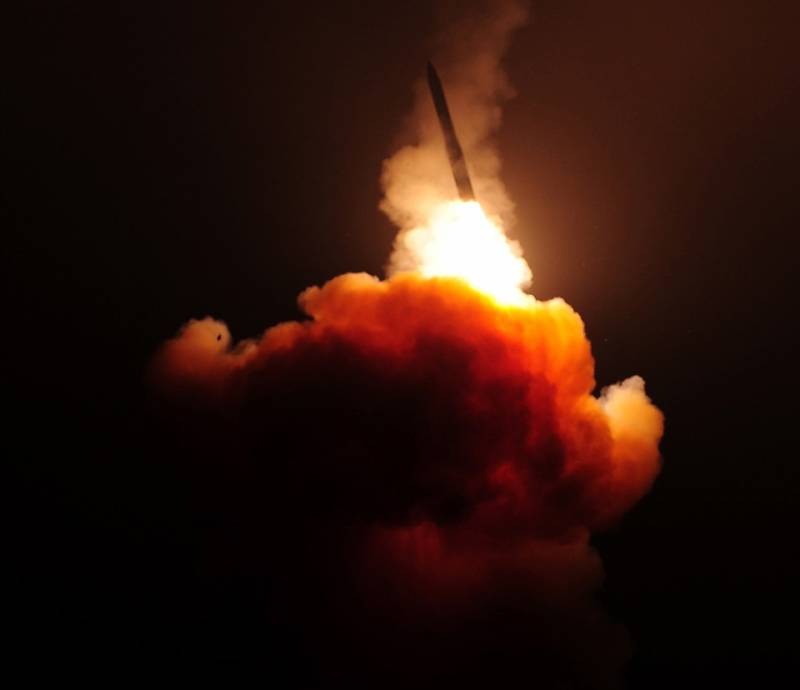 The US Air Force inventory system "lost" several dozen ICBMs. It turned out that when taking into account the location and cost of military equipment, the system incorrectly determined the 79 data on the existing Minuteman III intercontinental ballistic missiles with nuclear warheads - almost a fifth of the total, The Japan Times writes. As a result, the missiles were virtually unaccounted for.
Discrepancies were discovered during the recently concluded second round of a full financial audit of the Pentagon and were published on Friday. It is noted that Deputy Secretary of Defense David Norkvist may be questioned about the incorrect inventory of intercontinental ballistic missiles during the upcoming hearings in the Senate Armed Forces Committee.
Meanwhile, United States Air Force spokesman captain Jacob Bailey said that "the Air Force is in full control of the ICBMs." The officer clarifies that only the "lack of timely reporting" was discovered, which could occur when the data were entered manually, and everything "will be corrected after completion of the reconciliation".
This is not the first case of nuclear accounting and control problems.
weapons
in the US Air Force. A scandal occurred in 2007, when the B-52 bomber mistakenly transferred the W80-1 nuclear warheads to another air base. Then, the media repeatedly expressed fears that the incident would hit the reputation of the US armed forces.