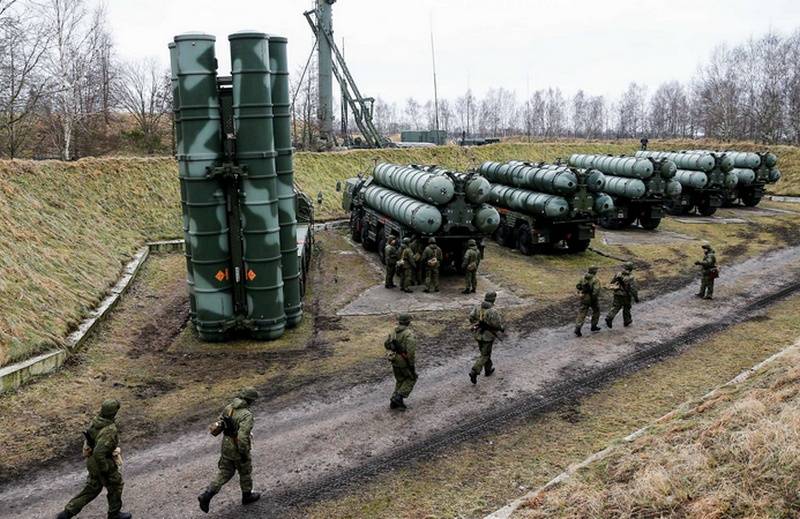 In Poland, criticized the Russian anti-aircraft missile system (SAM) S-400. According to the author of the article published on the pages of the Polish publication Gazeta, the Russian anti-aircraft complex does not meet the declared characteristics.
The author questions the ability of S-400 air defense systems located in the Kaliningrad Region to hit planes in Poland's airspace, and calls the declared range of the complex an advertising campaign aimed at a potential buyer, as well as intimidation of a potential enemy.
The publication writes that the range of target detection by the C-400 radar is explained by the conditions of use, in particular, by the terrain and curvature of the Earth, so that the radar can detect targets in accordance with the claimed characteristics, it must be raised several kilometers above the surface of the Earth. The masts that are part of the C-400 can raise the radar to a height of not more than 25 meters, which indicates that the complex is not able to "see" the declared distance.
Over-the-horizon radars that use the phenomenon of reflection of radio waves from the ionosphere make it possible to see targets at a long distance, however, the available radars of this type in Russia are too bulky and do not differ in high accuracy of target detection.
In addition, Russian anti-aircraft missile systems are based on Soviet and Russian electronics, which are significantly behind the US. Russian microelectronics in control systems does not allow Russian systems to hit targets as accurately as, for example, the American anti-aircraft missile system (SAM) MIM-104 Patriot, adopted by the Polish army.
The only Russian
weapons
, which can cause problems for Poland, the author calls the OTRK "Iskander-M" located in the Kaliningrad region, as "the Russians have definitely underestimated the range of their missiles that can hit any target on Polish territory."