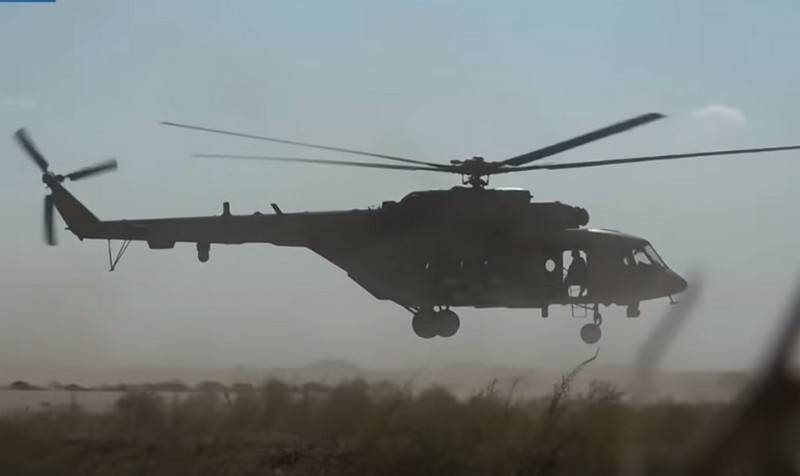 The Russian group in northern Syria is reinforced by several helicopters deployed from the Khmeimim air base. According to Zvezda shopping center, the Russian Ministry of Defense has deployed several rotary-wing aircraft and the Pantsir-S anti-aircraft complex to the north of the country to cover helicopters.
The Russian Ministry of Defense has strengthened its military presence in northern Syria by deploying a group of Russian military helicopters relocated from the Khmeimim airbase at the airport of the city of El-Kamyshly. The airspace of the new military point will be protected by the Pantsir-S air defense missile defense complex, and Russian military police with their armored vehicles will also be located there.
This is the first group of combat helicopters of the Russian VKS here in northern Syria. (...) from this day on, the airport of Kamyshli will constantly operate our
aviation
grouping. From the ground, helicopters are covered by the Pantsir air defense system. Military police cordoned off the landing site
- the report says.
As it became known, three helicopters of the Russian VKS flew from Khmeimim air base to El-Kamyshly. On the way, the cars spent almost five hours with two refueling, went almost on a shaver, without rising above 50 meters. Earlier, special equipment necessary for servicing cars and territory arrived at the airport, where Russian helicopters will be based, as well as a medical center and a special commandant's office, which will take care of security.
The task of helicopters is to escort patrols of the military police, reconnaissance of routes, etc.