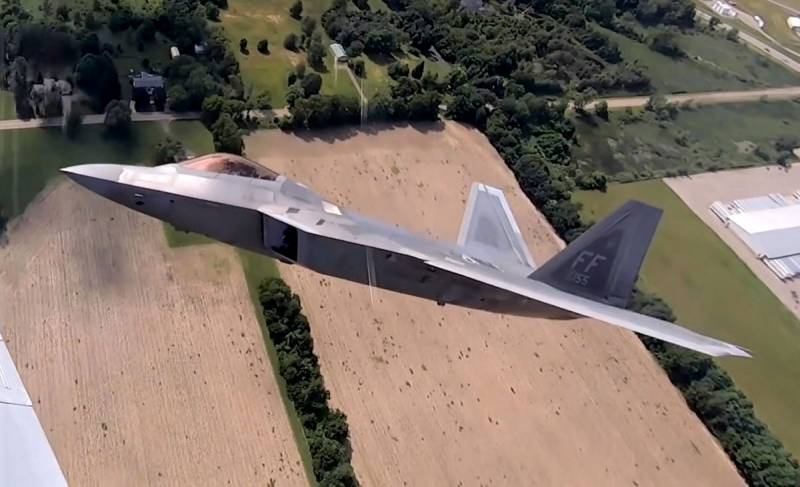 The Pentagon released a report on the state of affairs in the US military
aviation
and the aviation industry. The report compares the US Air Force (and other law enforcement agencies that use military aircraft) with the Air Force of foreign countries.
The report says that today the United States is number one in the world in the number of military aviation units. The Pentagon Research Group reports that in the United States today there are about 2,7 of thousands of combat aircraft of various modifications, of which about 1,4 are "in service". The total number also includes those combat aircraft that are withdrawn from the Air Force (Navy, Marine Corps), but have not yet been "sawn."
In second place, according to the Pentagon, is Russia - about 1,6 thousand combat aircraft. The third place was given to the PRC with a mark in 1,57 thousand. It is not reported how many aircraft of this number are in service with the Russian Federation and China.
These estimates are slightly different from what the British Air Center research center published at the end of 2018. The British in their ranking gave the second place in the number of combat aircraft to China, putting Russia in third place.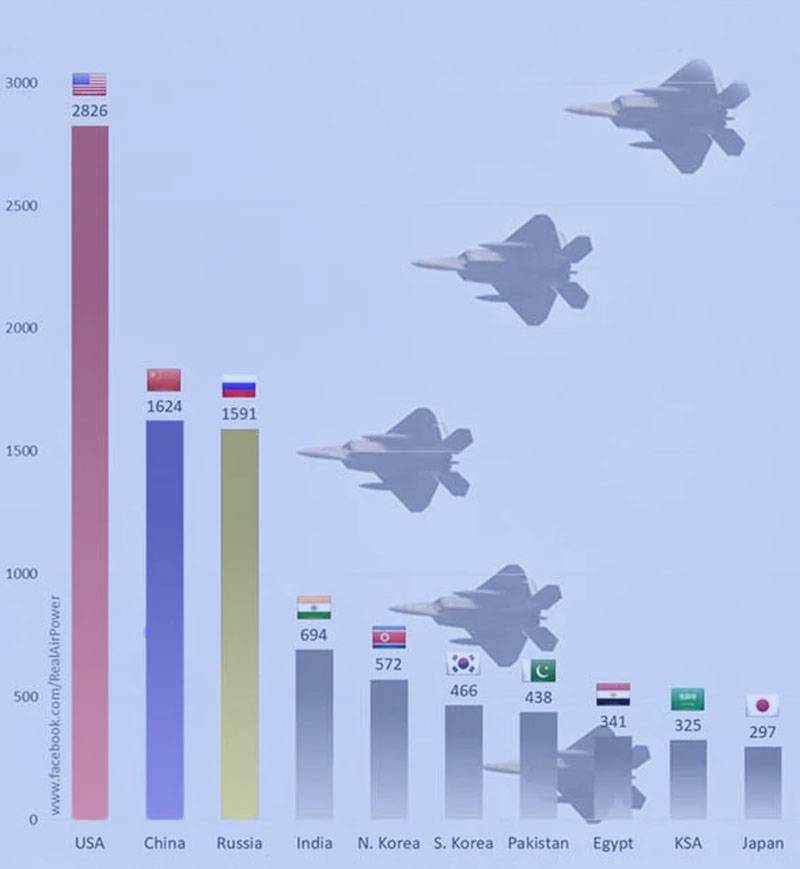 One of the main directions of the Pentagon report was on the issue of the possible loss of world leadership in terms of possession of combat aircraft. Analysts at the US military have forecasted that at the pace of aircraft construction that China demonstrates today, it is this country that can become a leader in the number of combat aircraft by the 2030 year.
In China itself, responding to this forecast of the Pentagon, they noted that "the PRC may come to first place earlier than the 2030 of the year." At the same time, China was reminded that they are now continuing to improve the new generation of J-20 aircraft and to create "even more advanced J-31 fighters."