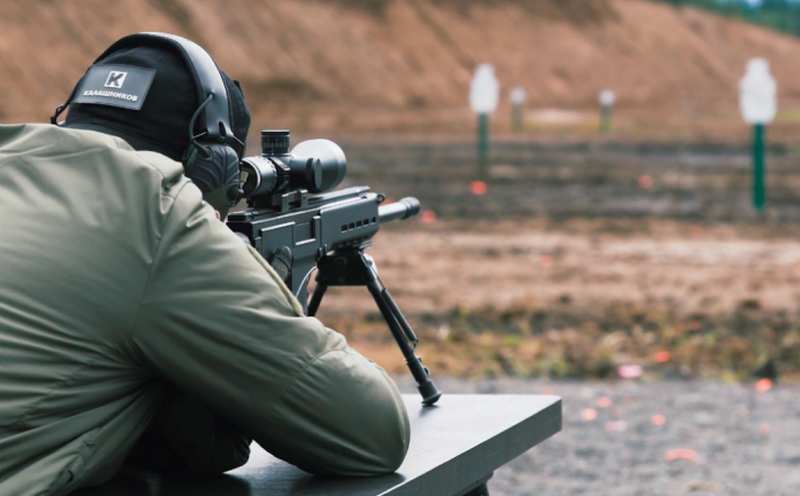 A new promising sniper rifle Chukavin (UHF), designed to replace the SVD, will go into series in the next two years. About this in an interview with RIA
News
said the chief designer of the Kalashnikov concern Sergey Urzhumtsev.
The new Chukavin sniper rifle (UHF) was developed by the Kalashnikov concern on the instructions of the Ministry of Defense to replace the already obsolete Dragunov sniper rifle (SVD). The microwave was first shown to the public in 2017 at the Army-2017 forum. The rifle was initially implemented in three calibers - 7,62x54R, 7,62x51 NATO (also known as .308 Win,
weapon
in this caliber is very popular on the international market), as well as .338 Lapua Magnum (8,6х70 mm). At the same time, the caliber 7,62x54R microwave rifle is fully compatible with stores from the famous SVD sniper rifle, which for many years remains the traditional sniper weapon of the Russian army.
The gun barrel allows the installation of silent flameless firing devices or muzzle brakes. The weapon is equipped with long Picatinny rails, on which you can mount additional attachments, including laser target designators and composite thermal sights.
Microwave length, depending on the version, ranges from 995 to 1015 millimeters, and the mass is 4,2 kilograms with an empty magazine and a mounted optical sight. The weapon is equipped with a barrel length of 410 millimeters. The microwave has an aiming range of 1200 meters.
The new rifle is designed to defeat enemy manpower at short and medium distances and can be used in combined arms combat. The small dimensions of the weapon allow the shooter to do without additional self-defense weapons, which increases his mobility. If necessary, the microwave can also be used in close combat. The microwave is designed to replace the technically and morally obsolete Dragoons sniper rifle of the 1963 model of the year in the armed forces - the famous SVD. At the same time, according to Urzhumtsev, other power structures express interest in the rifle.