From Kipchak to Okhotnik: Russian-made drones
If a few years ago it was difficult to call Russia a country with a developed industry creating unmanned aerial vehicles, now it's hard to miss the development of unmanned aircraft in the Russian Federation. In addition to reconnaissance drones and drones for monitoring the terrain in Russia, they are working on a strike UAV program - "Okhotnik". The prototype of the future attack drone has already made several test flights, including pair flight with a fifth-generation fighter Su-57.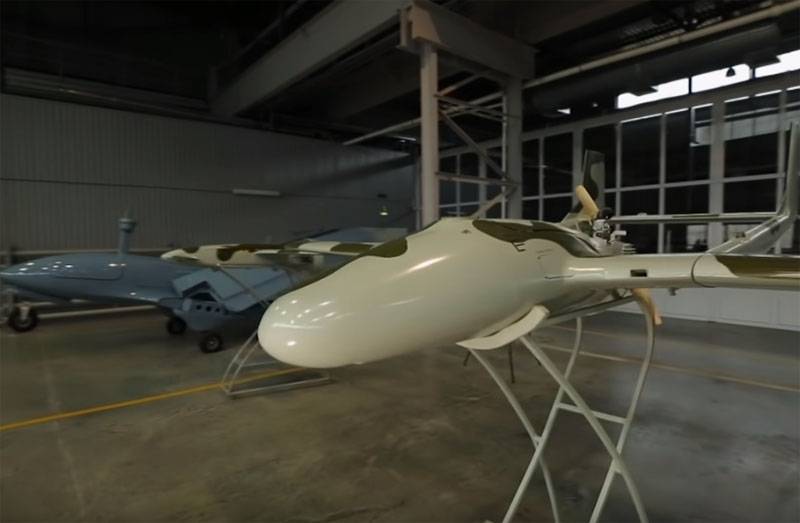 At this time, the detailed appearance of the "Hunter" unmanned combat vehicle remains a secret. At the same time, experts are discussing that in the end, this UAV is likely to receive a flat nozzle and enhanced stealth technology.
The program "Military Acceptance" on the Zvezda shopping center noted that the "Hunter" is precisely the program for creating a heavy shock drone, but not the name of the drone itself. The chief designer of the program, whose name is not called, emphasized that we are talking about a certain symbolism and that C-70 is the serial number of the topic in the design bureau:
The number 7 is generally quite happy for Sukhoi Design Bureau.
In the video, we are talking about a number of Russian drones, including the Corsair UAV design bureau Luch. It also tells about the first Kipchak unmanned artillery reconnaissance system built in modern Russia and reaching the army, the 1998 model of the year:
Ctrl Enter
Noticed a mistake Highlight text and press. Ctrl + Enter